Back to Blogs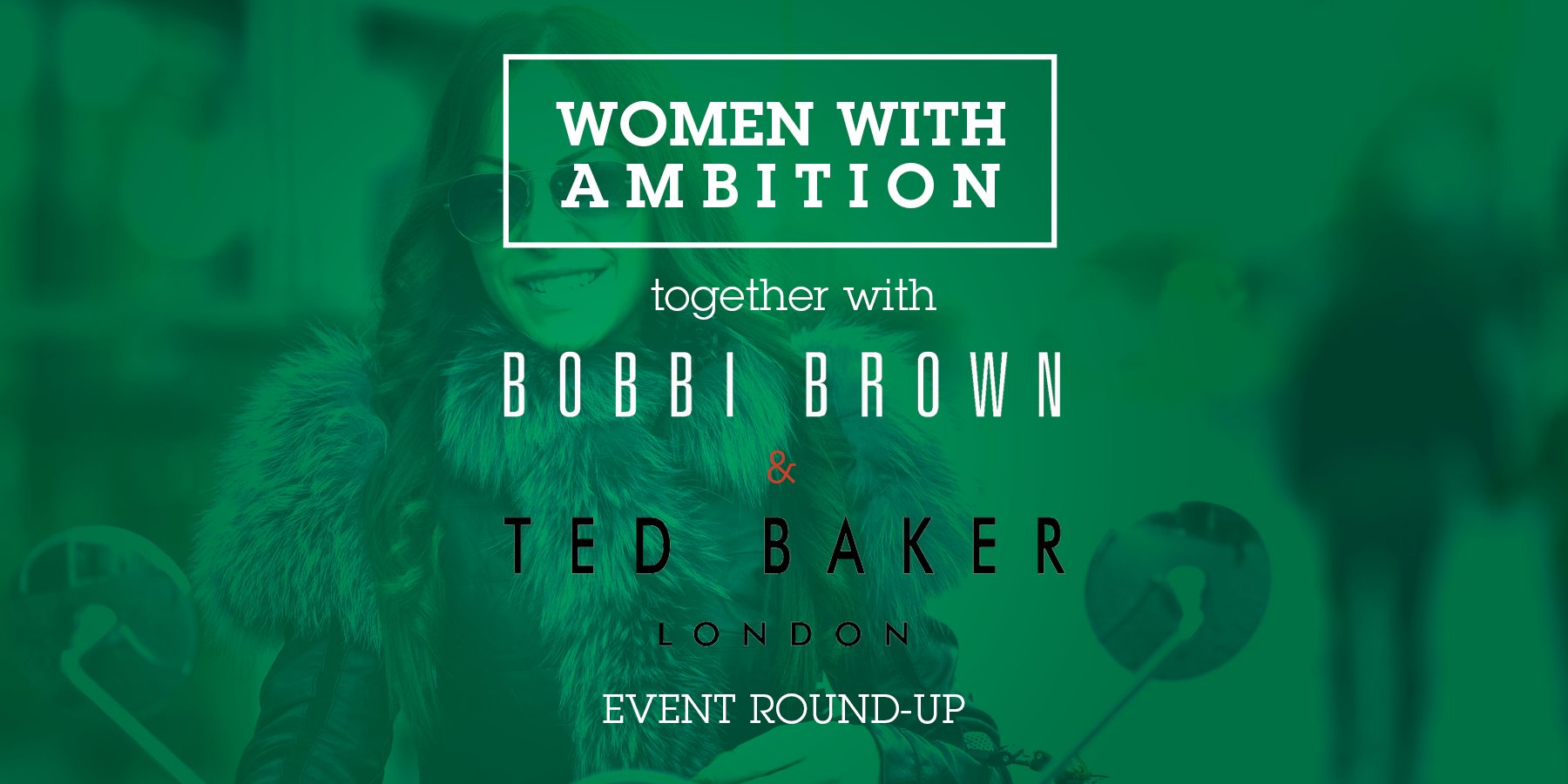 Women With Ambition Event with Bobbi Brown & Ted Baker
On 1st September, our Singapore team, together with partners Ted Baker and Bobbi Brown, spearheaded our Women with Ambition event.
For all the women out there, we all know that looking good and staying true to oneself is one of the hardest challenges faced by modern women today.
Our exclusive event was a great platform for clients and candidates to have their styling dilemmas resolved and make-up questions answered.
Despite the wet weather that greeted us on the evening of the event, this did not affect the great turn out to hear from our fantastic guest speakers on the topics we all want to hear about.
So what did Ted Baker have to say?
"Stick to classics"
Omar, Brand Manager from Ted Baker, shared advice on dressing and styling tips for different occasions, varying from evening wear to daytime business events. He cautioned against 'going with the flow' and getting prints which would not last past the next seasons.
"Keep classics such as a black dress and well-fitted overcoat with you on a business trip, you won't go wrong with these," he added.
On fashion mistakes? While displaying a beautiful flowing floral skirt he said to the audience, "If you are going to pair this with another floral print, I am sorry to say that you are going to look like a flower. NEVER pair a print with a print."
We then heard from the famous Bobbi Brown brand.
"The secret to beauty is simple, be who you are."
So how does the modern lady look the part in 15 minutes when she is ever-challenged with a hectic lifestyle, balancing work and family commitments? Questions such as this were posed by our MC and Ambition Group Marketing Director for the night, Sinead Canny, to Suzanah, Field Coach to Bobbi Brown Artists who has 15 years of experience with Bobbi Brown to her belt.
Through progressive make-up demonstrations by Sharon, Studio Manager of Bobbi Brown featuring our lovely model Tiffany, Suzanah touched on many make-up basics, including having a reliable eyeliner and lipstick and most importantly keeping it simple. Too much make-up is no good. "You basically stop when you look good," says Suzanah. And looking good, we say, is being who you are.
When the speakers had finished, our guests spent the remainder of the evening networking and mingled over canapés and drinks, before a final business card draw where one very lucky winner walked away with a goodie bag from Ted Baker and Bobbi Brown worth $360!

We can't thank our friends at Bobbi Brown and Ted Baker enough for giving their time to our guests.
We look forward to welcoming you to the next Women with Ambition event which takes place on October 20th at the Grand Hyatt where we are being treated to an evening of great advice and insights from 3 successful business women on the subject 'Career Diversification and Pathways to Success'.

More details and how to RSVP can be found here.
Some photos from our recent event!