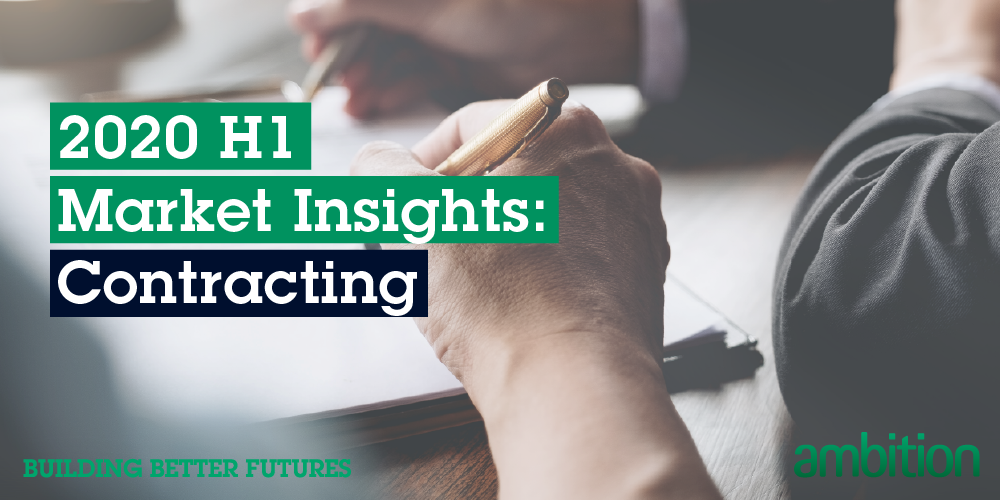 ​
Contracting Market Insights H1 2020
In the second half of 2019, contract hiring has slowed down for major banks. We observed that a few major global banks have slowed down their headcount growth for contract staff as compared to the first half of 2019. However, at the same time, we have seen a greater number of small to medium-sized Financial Services firms, particularly insurance firms, increase their contract headcount.
For contracting within banking, the hiring needs for KYC roles remained the highest amongst all functions. However, the key difference from H1 2019 is that these roles were mainly replacement hires. There is a high turnover rate in this function due to the nature of the KYC roles. There has been several mass hiring projects that have taken place and the population of KYC professionals has grown rapidly in the past year; therefore it is expected that the hiring would be for replacement roles in the KYC area.

Download the report and come away with key information such as:
an in-depth perspective of the Contracting hiring climate in the second half of 2019

outlook on salary trends and hiring sentiments in Contracting in the first half of 2020

industry-specific insights on emerging job trends and relevant skill sets in demand
To read the full report for H1 2020, please fill out the form on your right.