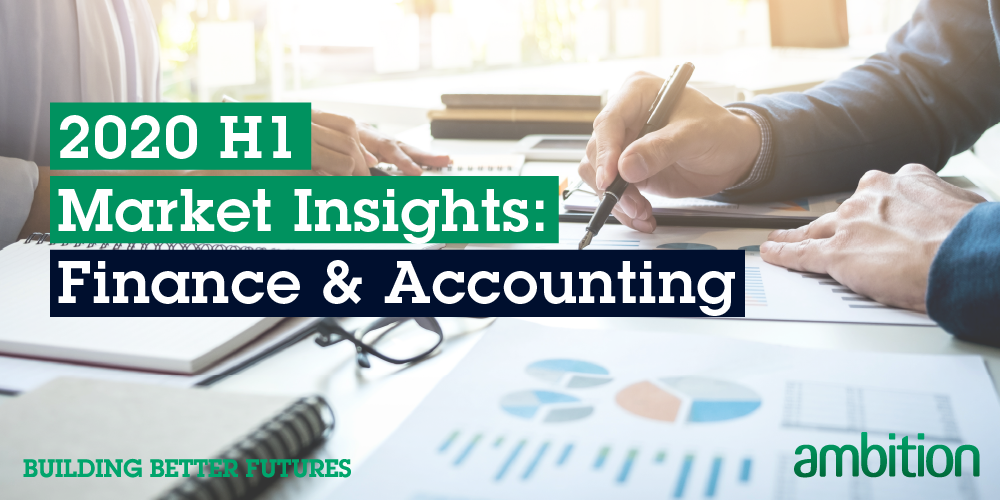 Finance & Accounting Market Insights H1 2020
In the second half of 2019, hiring within Finance & Accounting has remained active. We have seen several major projects taking place due to the expansion of hubbing exercises in Asia. With the protests taking place in Hong Kong in the second half of the year, companies moved towards placing candidates in Singapore if the role includes a regional scope that allows the candidate to be located in either location. These are mainly Senior Regional roles.
The tech and Fintech sectors have been extremely active and experiencing significant growth. Singapore continued to be an attractive hub for innovation and startup companies. This has been a continuous trend that has been observed over the past few years. A significant amount of finance roles have been created in the region due to this growth. At the same time, we have seen a number of firms in traditional industries cutting back on their headcount and streamlining their finance functions. As an example, the manufacturing industry has been affected due to uncertainties in the global economy.

Download the report and come away with key information such as:
an in-depth perspective of the Finance & Accounting hiring climate in the second half of 2019

outlook on salary trends and hiring sentiments in Finance & Accounting in the first half of 2019

industry-specific insights on emerging job trends and relevant skill sets in demand
To read the full report for H1 2020, please fill out the form on your right.