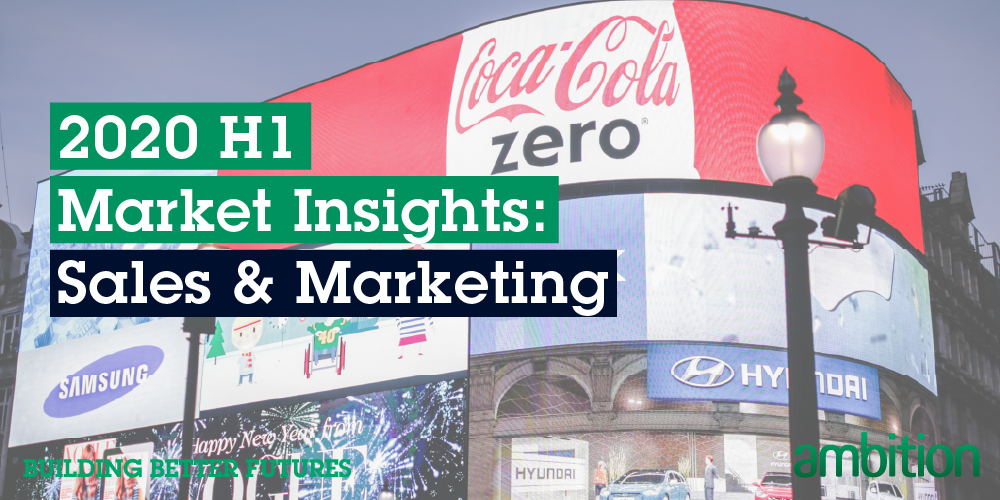 Sales & Marketing Market Insights H1 2020
Marketing, as a function, has continued to evolve as it shifts and further specializes on the digital end. We have observed an increased focus on performance marketing as companies place more emphasis on ROI driven marketing and resource allocation. Within the marketing space, there has been spend shifts and talent shifts as performance marketing gains a foothold and becomes one of the top priorities for companies.
The growth of the Fintech industry has continued unabated and the industry remains a hot area in Singapore. There has been continued growth in roles across marketing, sales and digital domains as the industry flourishes. Additionally, Singapore's positioning as a regional Fintech hub has contributed to this demand as firms scale and launch regional initiatives.

Download the report and come away with key information such as:
an in-depth perspective of the Sales & Marketing hiring climate in the second half of 2020

outlook on salary trends and hiring sentiments in Sales & Marketing in the first half of 2020

industry-specific insights on emerging job trends and relevant skill sets in demand
To read the full report for H1 2020, please fill out the form on your right.