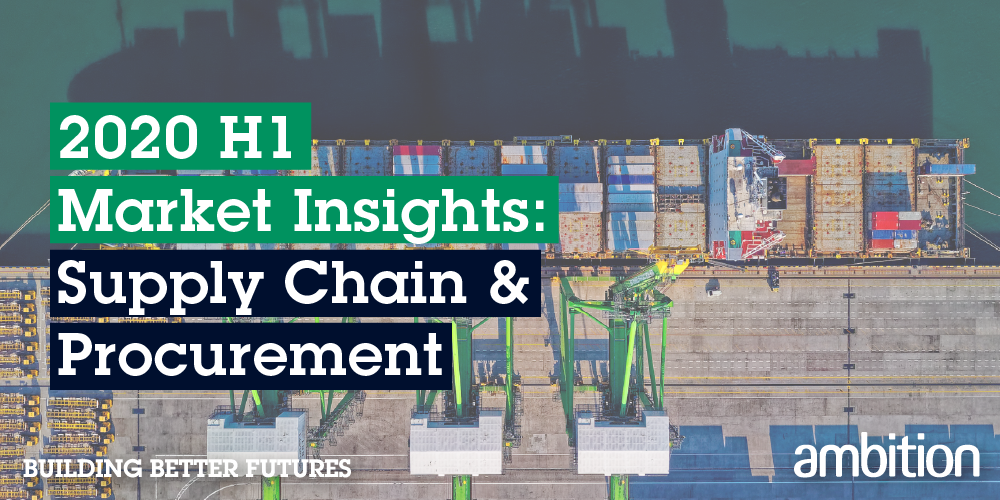 Supply Chain & Procurement Market Insights H1 2020
Within the Asian markets, the Supply Chain industry was severely hit by the protests that took place in Hong Kong. This has negatively affected the retail markets and therefore resulted in a drop in manufacturing. Even with these conditions, the global consumer market still showed a small amount of growth. Experts are still predicting a 2.5% growth in 2020.
Having said that, there were still external forces, internal changes and technology trends that pushed companies to reassess their network and determine how their future supply chain should be set up, in terms of their capabilities and capacity. Given this, we have observed companies focusing on transforming and automating their supply chain within Asia Pacific. Hiring has centered around roles that look at process improvement, transformation and increasing operational efficiency.

​Download the report and come away with key information such as:
an in-depth perspective of the Supply Chain & Procurement hiring climate in the second half of 2019

outlook on salary trends and hiring sentiments in Supply Chain & Procurement in the first half of 2019

industry-specific insights on emerging job trends and relevant skill sets in demand
To read the full report for H1 2020, please fill out the form on your right.