Back to Blogs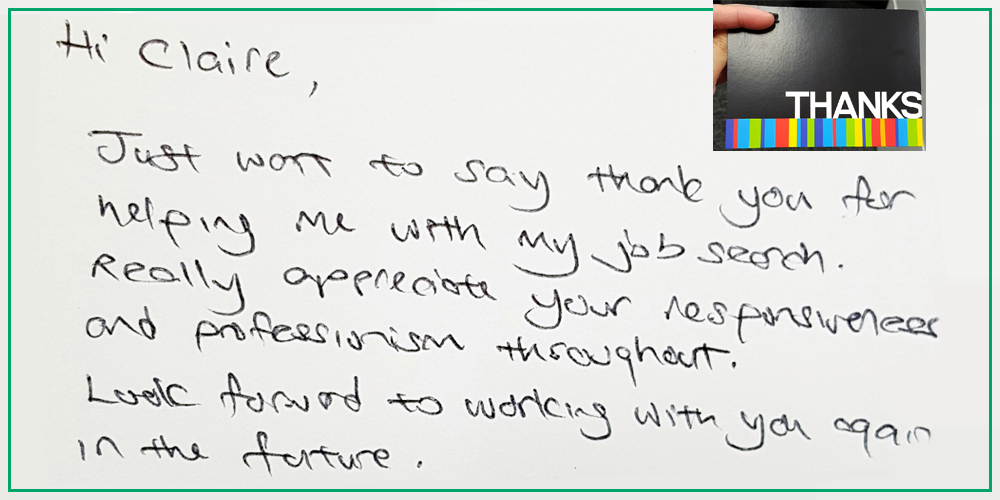 Dear Mr. X,
Thank you for the very thoughtful card! Even though I didn't get to place you in your new role, this heartfelt hand-written note truly makes my day.

I honestly value every interaction and relationship I have with every single candidate and client contact. No candidate should ever be treated like a commodity - this I firmly believe.

However, it is nearly impossible to maintain every relationship as closely as I want to - but I definitely try my best. For those I have crossed paths with and haven't been able to show as much time and help as I wish I could have, I will try harder and appreciate your patience.

For those I work closely with and have become close friends with, I really appreciate your faith in me not just as a recruiter but also as a friend you trust in getting professional advice from.
I'm looking forward to building better futures together!