Back to Blogs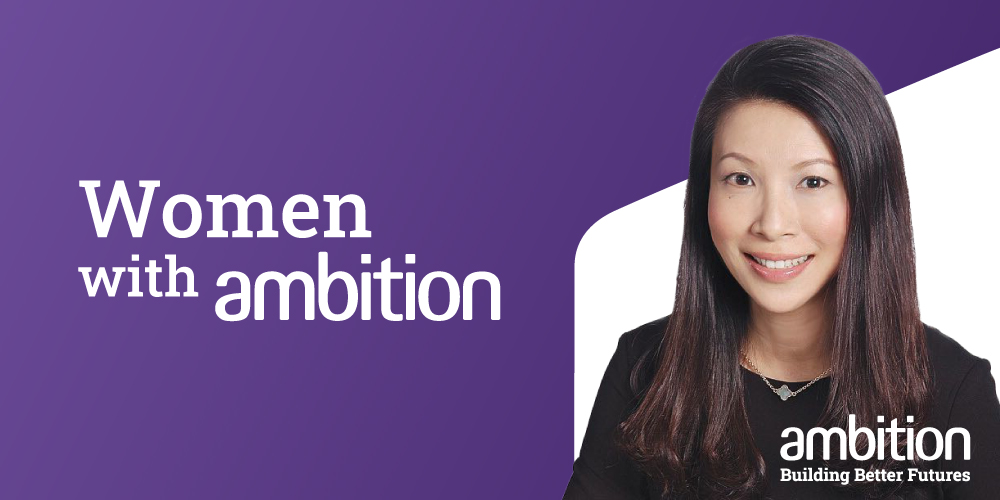 Women with Ambition: Up Close with Elaine Liew
For women in the workforce, the term glass ceiling is, unfortunately, a commonly known one. Many women have had the odds stacked against them regardless of their capabilities. So what can women do about it? What is the game plan?
In our Women with Ambition series, we discuss the challenges women leaders have faced and overcome, and the common denominator is that their journey has not been a smooth one. Even for Elaine Liew, Co-Founder of GDEXA, her journey has been laced with hurdles, but she does not quit. Read on for more insights she has shared to overcome these obstacles and how women can achieve their next desired role.
1. JP Morgan Chase, Citibank Inc. and Mastercard are just some of the companies who have adjusted the gender pay gap to close to one percent. Can you share examples of equality practices that your firm looks closely at?
GDEXA (Global Digital Excellence Association) is a non-profit organisation providing young people with free global mentorship and digital education. We nurture talent regardless of their experience, be it graduates, mid-career professionals, or aspiring leaders. On that point, we constantly recruit a diversified pool of mentors to cater to the needs of the mentees so that they feel comfortable to engage with us.
As we provide support and mentorship, we share insights on several themes such as:
how to upgrade their skills and knowledge to match the demand of the market,

how mentees can learn to promote themselves,

encourage mentees to ask when they need to and

getting them to be assertive.
We believe by doing the above, we will help many women upgrade their skills, gain access to more career opportunities, and educate them on the pay gap. More importantly, we will be helping them to differentiate themselves and be braver to ask.
2. If you could give one piece of advice to your younger self, what would that be?
"Dare to try" is the one piece of advice I would give to my younger self. If I could turn back time, I would grab the opportunity to live in another city to gain more experience. Even though I have been managing regional markets and travelled extensively, I should have tried taking roles in a different city or continent. This is still my dream now, and I will pursue it if I see an opportunity to do so. It's never too late, so don't be afraid to try.
3. Who inspires you and why?
I get inspiration from people I meet at all levels, and also from the experiences and situations I encounter. The people who inspire me the most are those with a strong passion for improving the lives of others. An example of this would be Aung San Suu Kyi, the Burmese politician and diplomat, who spent her life driving progress in her country. She is intelligent, graceful and shows strong resilience.
4. As a female leader, what has been the most significant barrier in your career?
The general perception that there is a glass ceiling for women and men, by default, are seen as more capable in the STEM world.
5. What are some strategies that can help women achieve a more prominent role in their organisations?
Build a mind map on your strengths, interests, and preferences. Understand the gaps you currently have and what you need to work on to achieve your next desired role.
My advice for organisations is this: management can play a more active role in giving opportunities to women to be "leaders of the month" to let women experience what it is like to be in that next role. Gather their feedback and help bridge the gap to help women turn that into reality.