Back to Blogs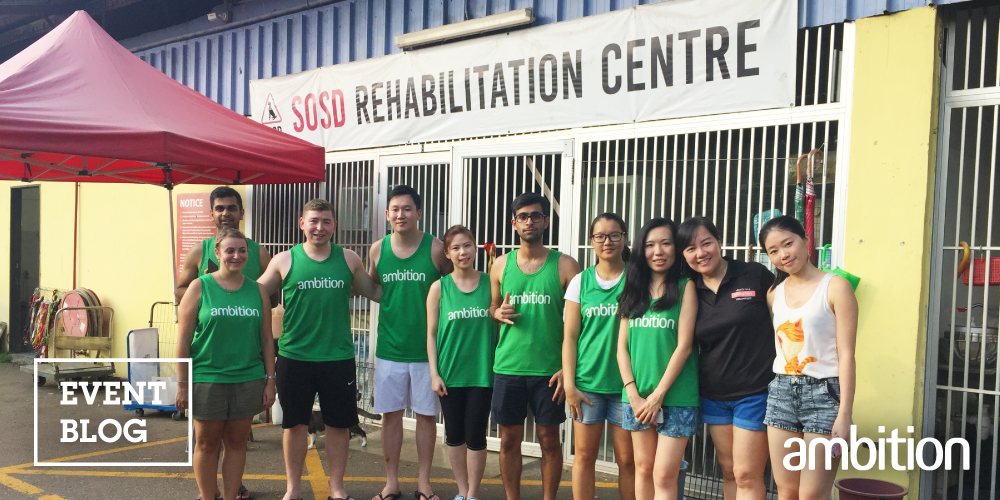 Mission Pawsible – Ambition CSR
On a hot and humid Friday afternoon in March, 10 eager members of the Ambition team were not sitting at their desks in One Raffles Place. Instead, they were decked out in our green Ambition Tank Tops in Pasir Ris (Singapore) volunteering at a dog shelter cleaning collars, brushes, and dismantling cages!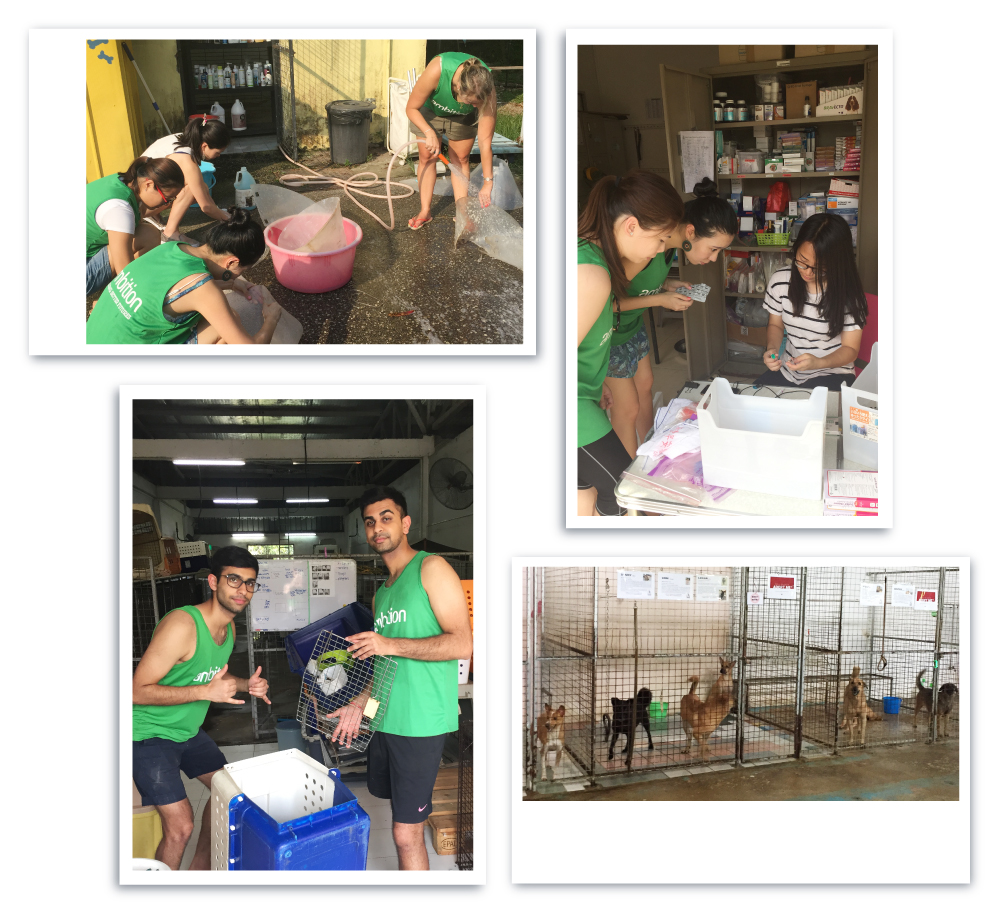 This may not be the usual activities you expect from recruiters, but on this particular Friday we had all given up our time to volunteer at SOSD, a charity that takes in homeless and abandoned dogs and, when possible, rehabilitates and rehomes them.

After the fun part of meeting the dogs (mostly Singapore specials) and one very fat cat (called 'Smelly'), we set about with lots of cleaning, organising, dismantling, and fixing. We climbed ladders with buckets full of cleaning supplies and breathed in a fair amount of dust and fur. It provided a great opportunity to bond and collaboration between representatives from all our SG teams. We all laughed and sweated together and even took time to seek out and send pics of dogs that share names with members of our team back in the office. We left full of pride at being able to complete so many tasks to help SOSD (and also in need of some serious showering)!

SOSD is moving to Choa Chua Kang soon and sadly the new space is only 70% of its current size, therefore they could really use some more foster families for these dogs. Unfortunately, some dogs are not ready for re-housing but sponsorship and donations are always appreciated.
To donate to the SOSD, click here.