Back to Blogs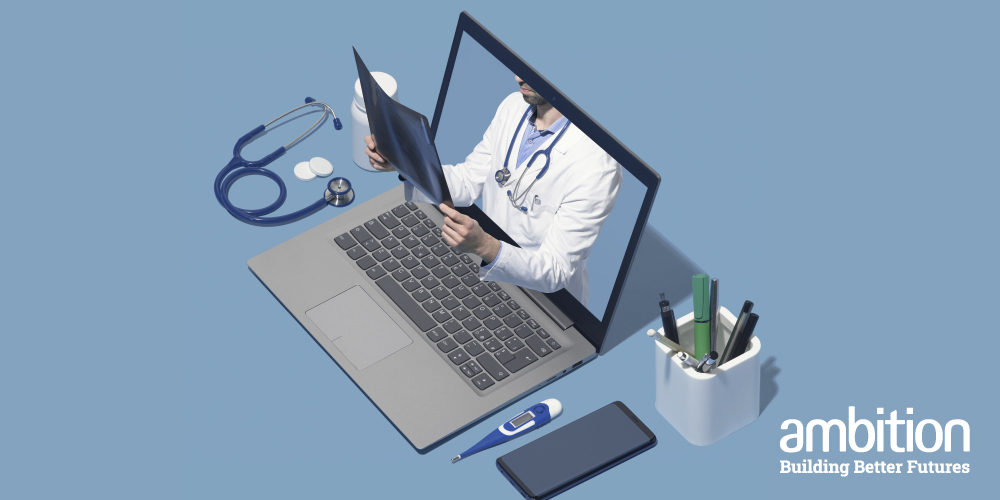 COVID-19 & Beyond: Trends in Healthcare & Life Sciences
​Ambition Singapore recently hosted an exclusive roundtable for top HR leaders in the Pharmaceutical and Life Sciences space. During the virtual session, these leaders discussed the challenges they faced in recent months, initiatives they've implemented since the start of the pandemic, trends they observed in their space, and the outlook on the way of work for their organisations and industries.
​
The roundtable kicked off with discussions around the current working situation and challenges faced by the HR leaders. Here are some challenges they faced:​
1) Managing uncertainty
The global situation is fluid and constantly changing. There is still a risk that the number of COVID-19 cases might increase in the region and we are going through a period of uncertainty. There is no fixed end date to this crisis. One interesting point that was brought up during the session was that "Companies who said early on that they won't come back to their offices this year are in a better state than others." because they drew a clear line and don't have to constantly frequently review policy.
​
2) Planning for the future
We can't predict the future and it has become tougher to make plans and to implement them. Companies have to balance a variety of different factors and plan as best as they can for the future.
​
3) Employee engagement & well-being
Initially, employees went through a period of adjustment when countries were put on lockdown and employees were asked to work from home. Those in the tech sector were more used to this flexibility and working from home, so they adapted more quickly than employees in the Healthcare and Life Sciences industries. However, now the question that HR leaders are thinking about is how do we get everyone back to the office and working the 'standard' 9 to 5. There needs to be a balance and employees need to be given greater flexibility moving forward.
​
4) Importance of the HR function
It was felt that the role of HR was even more critical during these unprecedented times. As a function, HR is helping companies tackle a wide range of issues associated with WFH such as mental health, remote management, and planning for the new normal.
​
During the rest of the session, the HR leaders discussed central themes and topics that relate to their roles and organisations:
Hiring & Onboarding
Much of the discussion focused on hiring and onboarding in the new normal. As organisations continue to employ Work from Home (WFH) practices, there will be a greater focus on hiring candidates who are able to work independently and have high levels of accountability. HR also needs to look at designing policies around working from home and providing employees with flexibility.
On the jobseekers' side, more people in the Healthcare & Life Sciences space may be looking for roles that provide them with greater flexibility (as they've experienced over the past months), which has been more prevalent in the tech sector. There is also an opportunity for increasing diversity amongst new hires as companies offer flexibility in their roles. For example, a working mother may now be able to take up roles that they've not considered before, such as roles that typically required them to travel extensively. Now, there is the option to connect with colleagues in other offices remotely, reducing the need to travel.
This is also begs the question "does it matter where people are based?". Points such as downsizing the footprint of regional roles or hiring people from other locations were raised as companies look to consolidate regional teams and change the way these teams operate with the help of technology. However, it was felt that certain functions can more easily translate to be based anywhere or not "on the ground", whereas others cannot.
​
Overusing Technology & Digital?
The HR leaders also unanimously agreed that while going digital and employing technology to enable employees to work remotely is good, they wouldn't want the pendulum to swing too far. Post COVID-19, organisations may be thinking of the financial impact on their businesses and look to save costs and reduce floor space. However we may come to a point where the negative effects outweigh the benefits. Organisations need to strike a good balance between both worlds and offer employees in-person interactions and connections, while providing them with the flexibility that they've experienced in the past few months. None of the panelists were keen on a fully WFH culture for the future .
​
Final Thoughts
The common thread of the discussion centered on resilience. People are resilient and have become more so after all this. Everyone wants to bring things back to nearer to normal. Things won't change so drastically where everything becomes digital and we remove the social and in-person elements of our work interactions. We will move on quickly, utilise our learnings and adapt the way we work to the current situation as needed. Has the way we worked changed forever?Yes BUT whilst the 'new normal' will be different, it will not be as drastically different as some people may be thinking.​
This roundtable allowed these HR leaders to come together, connect, and have a discussion on topics that were relevant to the realities that they are facing in their roles and organisations. Ambition will continue to initiate more of these discussions and provide you with updates on the latest industry news and trends. For other useful resources, head over to the Resource Hub that the Ambition team has put together: COVID-19 Resource Hub.
​