Back to Blogs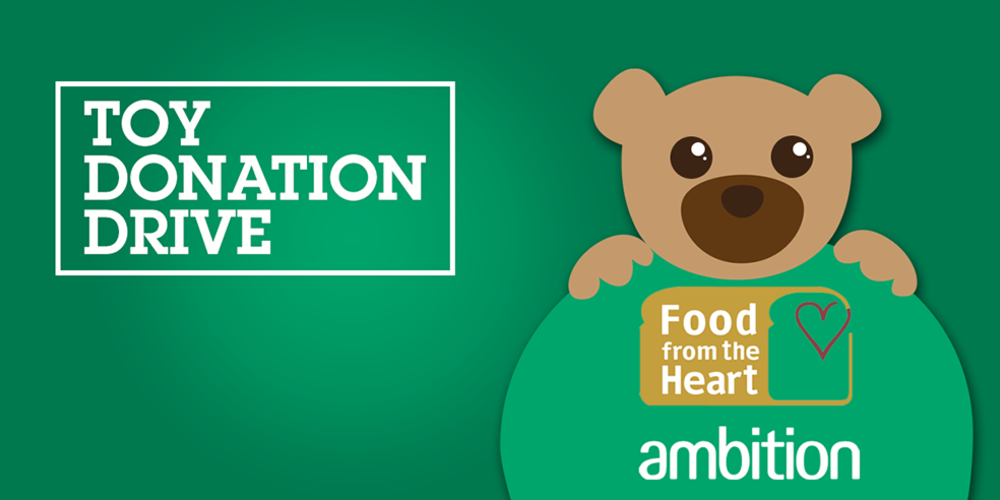 Have you got any toys to spare for a special cause?
Ambition's Toy Donation Drive in aid of Food From the Heart
Every year, Ambition looks to give back to the community and this Christmas we are working with a wonderful charity called Food From The Heart (FFTH). FFTH runs an annual toys donation drive for their 'Toys from the Heart' programme whereby toys donated from the public are given to needy children from low-income families from schools, welfare centres or homes during the Toys Buffet.
We're reaching out to everyone this week to see if you have any toys you would like donate (please see examples below) to this amazing cause. Ambition's Elves would be delighted to come to your offices to pick them up from you this week or our offices are open all day to take donations if you would like to drop them in yourself.
On Friday 16th December we will gift wrap all collected toys to make a very special delivery to our friends at FFTH.
To arrange for us to pick up toys from you or if you would like to drop some to us in-person, please give me a call on +65 6854 5611
A special thank you in advance for all your support.