Back to Blogs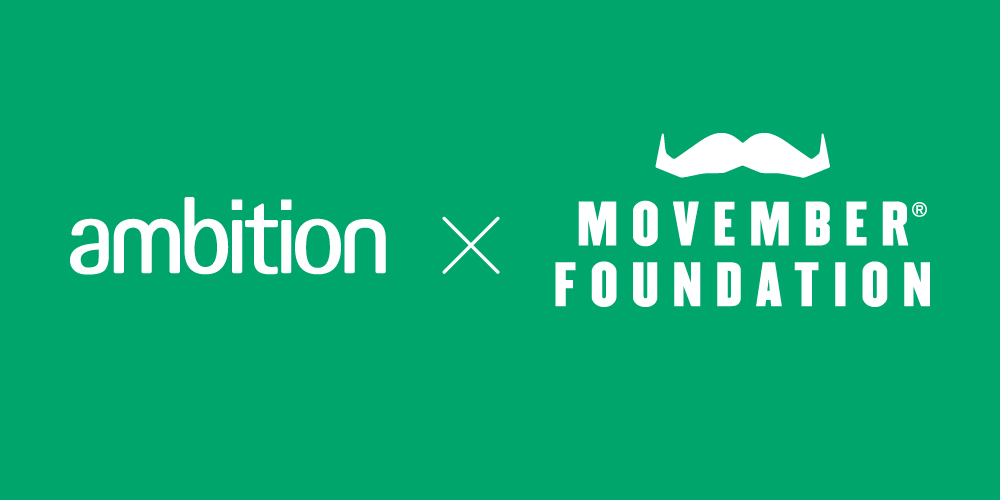 Ambition Asia is getting our "mo" on this Movember! 15 of our colleagues have committed to taking part in the campaign this year to help raise awareness and funds for projects that tackle prostate cancer, testicular cancer, mental health, and suicide prevention. Let's start conversations around this crucial topic and raise awareness for three of the biggest health issues that affect men. We hope that you'll support the cause and we highly appreciate donations of any size. Thank you for your support!
We will be continuously updating the progress of our participants throughout the month. Check out who's participating and show your support! To make a donation, please visit the Ambition Movember page here.
Start of Movember
1st row (from left to right): Chris Aukland, Nelson Lee, Ronald Lee, Alex King, Bond Sze, James Pride
2nd row: Roy Chan, Reuben Packianathan, Donnie Maclary
3rd row: Paul Endacott, Cian O'Neill, Michael Nette, Gani Garbadi, Ryan Gabriel, Matthew Cooper
.
Week 1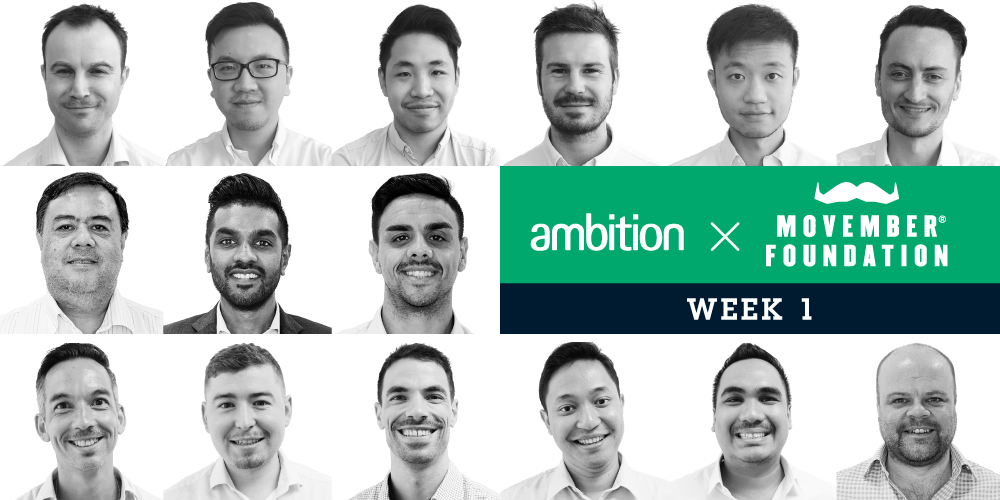 1st row (from left to right): Chris Aukland, Nelson Lee, Ronald Lee, Alex King, Bond Sze, James Pride
2nd row: Roy Chan, Reuben Packianathan, Donnie Maclary
3rd row: Paul Endacott, Cian O'Neill, Michael Nette, Gani Garbadi, Ryan Gabriel, Matthew Cooper
Week 2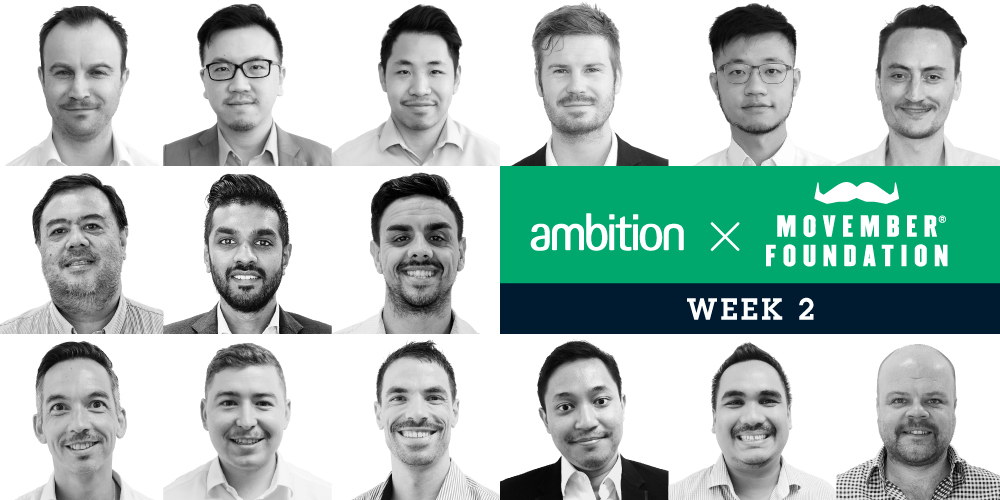 1st row (from left to right): Chris Aukland, Nelson Lee, Ronald Lee, Alex King, Bond Sze, James Pride
2nd row: Roy Chan, Reuben Packianathan, Donnie Maclary
3rd row: Paul Endacott, Cian O'Neill, Michael Nette, Gani Garbadi, Ryan Gabriel, Matthew Cooper
Week 3



1st row (from left to right): Chris Aukland, Nelson Lee, Ronald Lee, Alex King, Bond Sze, James Pride
2nd row: Roy Chan, Reuben Packianathan, Donnie Maclary
3rd row: Paul Endacott, Cian O'Neill, Michael Nette, Gani Garbadi, Ryan Gabriel, Matthew Cooper
Week 4
​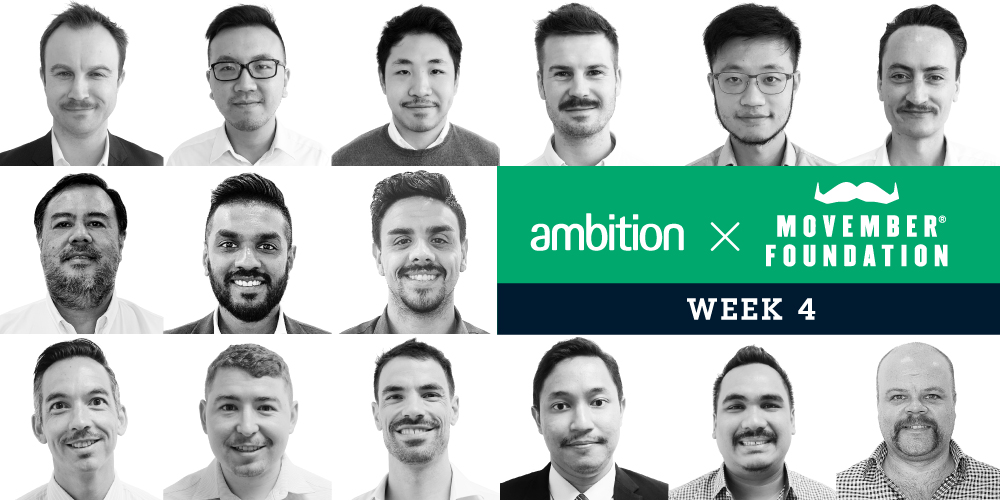 ​
1st row (from left to right): Chris Aukland, Nelson Lee, Ronald Lee, Alex King, Bond Sze, James Pride
2nd row: Roy Chan, Reuben Packianathan, Donnie Maclary
3rd row: Paul Endacott, Cian O'Neill, Michael Nette, Gani Garbadi, Ryan Gabriel, Matthew Cooper