Back to Blogs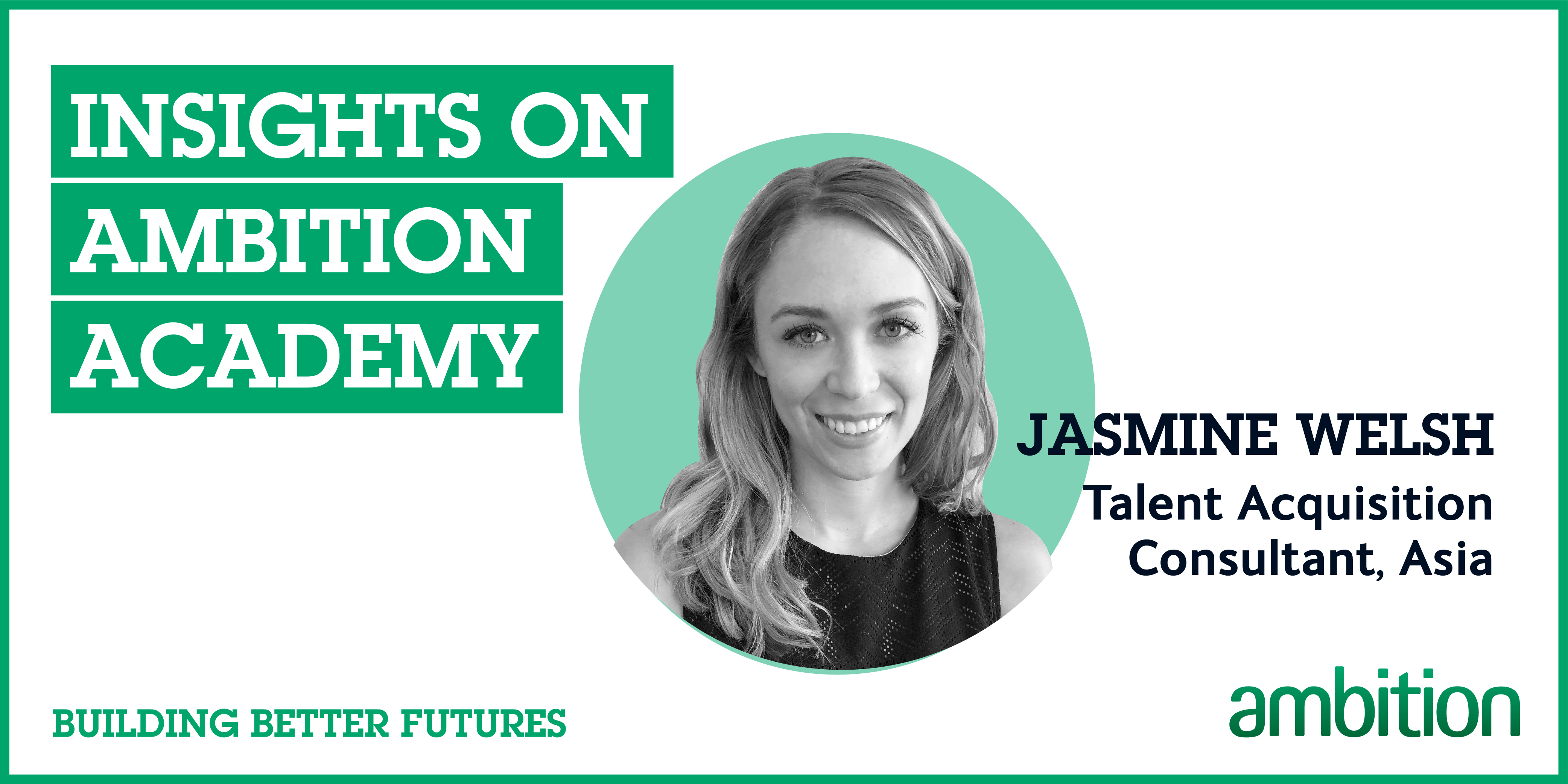 Insights on Ambition Academy
1. What type of training will participants receive in the program?
Training in the Ambition Academy is designed to give you a holistic understanding and ability to manage the 360-degree recruitment process. You will learn from our experienced leaders in a combination of structured sessions and practical on-the-job training and will cover everything from communication, stakeholder management, negotiation to market insights. Everything you need to be a successful salesperson as you find your own working style!
2. Who would be eligible to attend?
We are looking for fresh graduates who are motivated and interested in joining the recruitment industry. This program is also great for professionals with up to 5 years of experience who want to make a career switch while still using their skills and market knowledge.
3. What can I gain from the program?
A career that is interesting, fast-paced and impactful. A learning experience that will provide you with tools to find success. A supportive team and approachable leadership. A challenge that will push you out of your comfort zone. Rewards – financial, personal and more!
4. How do I enroll in the Academy?
To learn more or apply for the upcoming Ambition Academy in Asia held this October, you can apply here or email Jasmine at jasmine.welsh@ambition.com.hk.
5. What attributes will you be looking for in participants?
Great recruiters can come from all different backgrounds and experiences, but we are always looking for passion and motivation from applicants. Additionally, we would like to see strong communication skills, eagerness to learn, a drive for success and ability to collaborate.
6. What are the reasons for conducting such a programme, versus just hiring experienced Recruitment Consultants?
Ambition has a diverse team and we want to continue to bring new and fresh talent into the business. With the combination of training and support from the team, new Recruiters will become successful members of our team quickly.
7. What is your role in the Ambition Academy?
My role is to first help you understand the role of a Recruitment Consultant with Ambition and the career you can kick-start with the Ambition Academy. As next steps, I will be hosting the Information & Assessment Centres in our Asia offices as well as further interviews with our Team Leads for strong candidates. I am happy to walk you through our recruitment process and also share about my personal experience participating in an Academy and growing my career with Ambition!
8. How do you feel you have helped the applicants in the past?
I hope I have helped by providing a full picture of what your career in Recruitment can be, first in the Ambition Academy but also long-term. I am happy to answer any questions throughout the recruitment process and can share my personal experience going through the same programme.
If you're interested or you know someone who would be interested in joining our Ambition Academy, please email me on jasmine.welsh@ambition.com.hk to find out more.