Back to Blogs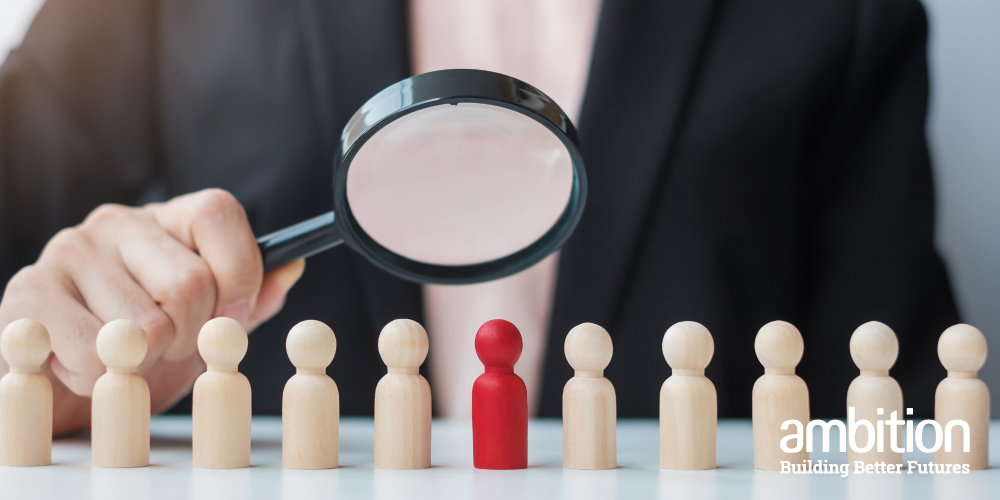 6 Strategies for Attracting & Retaining the Best Contract Talent
​In today's competitive job market, more and more companies are turning to contractors to fill critical skills gaps, support special projects, and deliver results. However, with the rising demand for contractors, attracting and retaining top talent has become a significant challenge for many organisations.
As such, it is essential to adopt a proactive approach to attract and retain the best contract talent. To help you tackle this challenge head-on, here are 6 effective strategies that will help you build a robust and reliable contract workforce.
1. Offer competitive remuneration & benefits
One of the best ways to attract and retain contract talent is by offering a competitive compensation package that reflects the market rates for their skills and experience. This includes looking at the industry average for employee salaries and offering a salary that aligns with their years of relevant experience, education, and expertise.
On top of that, it is also advantageous to offer comprehensive benefits that are comparable to what permanent staff members receive. For example, medical benefits and insurance coverage, annual leaves, paid time off, and flexible claims.
2. Streamline interview & onboarding processes
In a highly competitive job market, time is of the essence. Long, drawn-out processes – be it interviews or onboarding, can frustrate potential candidates and cause them to lose interest in your organisation.
To streamline your hiring processes, start by identifying the key competencies and skills required for the contract role. This will help you create targeted interview questions that will allow you to quickly assess a candidate's fit for the role. Additionally, consider incorporating online assessments or simulations to further accelerate the screening process. Once you have identified the right candidate, move quickly to make an offer and begin the onboarding process.
3. Provide clear job descriptions & expectations
When creating job descriptions, it is essential to be specific about the required skills, experience, and responsibilities of the role. This can help you attract candidates who are the best fit for the position and ensure that your expectations are aligned from the start.
With well-defined roles and responsibilities, your contractors can focus on their tasks and responsibilities without any ambiguity. This clarity can also reduce the likelihood of miscommunications and misunderstandings between your team and your contractors.
4. Incentivise job performance with bonuses
Incentivising job performance is a powerful tool that can motivate contractors. Rewarding them for their hard work and dedication through completion, gratuity, or performance-based bonuses not only strengthens the working relationship, but also promotes a positive work culture.
However, it is crucial to design a comprehensive incentive programme that aligns with the level of performance and contribution of your contractors. Simply handing out generic bonuses may not be enough to encourage outstanding performance or retain top talent. Additionally, you should always communicate clear expectations and performance metrics upfront, so that your contractors know what they need to do to earn the bonus.
5. Treat contractors as valuable contributors
Treat your contractors with the same level of respect and recognition as you would your permanent employees. By treating your contractors as valuable contributors to your organisation, you not only demonstrate your appreciation for their work, but you also foster a culture of inclusivity and respect. This, in turn, can lead to higher engagement, increased motivation, and better job satisfaction for your contractors.
6. Foster open & ongoing communication with contractors
One of the most critical factors in retaining top contract talent is providing clear and consistent communication. As an employer, it is crucial to stay in touch with your contractors, understand their needs, and provide regular feedback on their performance. This approach will help to build trust and foster a sense of collaboration between you and your contractors.
In addition, regular performance reviews can help to identify areas where your contractors may need additional support or training. By providing targeted training and development opportunities, you can help your contractors grow their skills and improve their overall performance. Do address any issues or challenges as they arise, rather than waiting until they become more significant problems.
​
To conclude, attracting and retaining contractors is crucial for businesses looking to stay ahead in today's competitive market. By implementing the 6 strategies outlined in this blog, you can build a strong and reliable contract workforce that is equipped with the skills, support, and resources they need to succeed.
If you require any hiring assistance within the contracting space, please do not hesitate to contact me at Joanna.Tan@ambition.com.sg.