Back to Blogs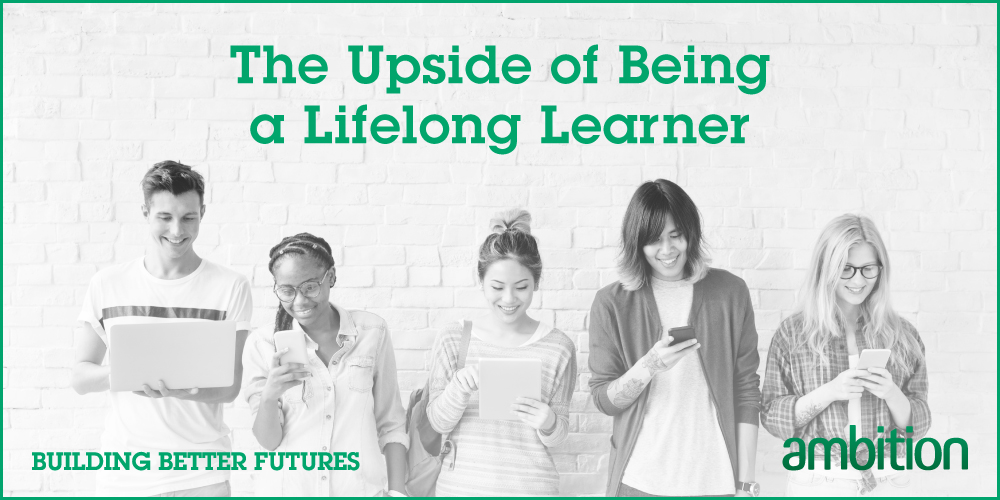 The Upside of Being a Lifelong Learner
In Singapore, there has been a lot of discussion around continuous learning and ensuring that workers are able to upskill to remain relevant in the workforce. There is substantial backing from the government around this, and more and more companies are initiating programmes to support their employees' learning through different stages of the employee lifecycle. As an employee, it is also important that you take the initiative to keep up with the times and upgrade your skills as necessary. We interviewed a tech professional working in a leading German banking and financial services company on his take about being a lifelong learner.
1. Share with us your current role and how you came across this opportunity.
I am currently a Software Engineer in Commerzbank AG. I came across this opportunity through Ambition when I was going through my job search process.
2. How do you see yourself developing/potentially developing from this career move? In what way has Ambition helped you in your journey as a tech professional?
I am learning and adapting to the challenges of working in a heavily regulated industry. Through my role, I help Commerzbank satisfy customer needs and ensure compliance with various financial regulations in an efficient manner that will satisfy the expectation of Commerzbank's shareholders.
Ambition introduced me to Commerzbank and this role, and the role has provided me with numerous learning opportunities to grow as a tech professional.
3. What are the growing trends that you observe in the tech industry?
With the tech industry, there are constant developments and trends that occur. Recently, there has been a lot of talk and advances in Artificial Intelligence (AI), data science, cloud adoption, and the Internet of Things. A common and recurring topic is the challenges faced in securing information systems and the information that goes through these systems.
4. How can professionals in this space prepare themselves for these changes?
a. Key skills they should pick up
I think it's important to keep up with changes and ensure that you are equipped with the right skills to be able to add value to your role and the company that you work for. Some skills that IT professionals can consider taking up include machine learning, data science, cloud skills, and information security.
b. Growing areas? Obsolete areas?
There's a lot going on in the tech industry at any given point in time but some of the top growth areas are Artificial Intelligence (AI) or machine learning, Internet of Things (IoT), cloud and information security.
5. Personally, how do you stay abreast on the latest changes within the tech industry?
From time to time, I will attend tech talks and seminars and I regularly read IT related articles. By knowing what the latest changes are, it will be easier for you to initiate conversations with others and to think about courses that you could take up.
6. Could you share with us a bit more about the challenges and highlights of your career?
When the waterfall methodology was the standard approach to manage a software project, I encountered some of the more difficult challenges of my career. With this methodology, many of the issues will only be discovered during the later parts of the project, typically during the UAT phase.
A key highlight of my career was when I managed to complete a software project as the only developer involved from the start of the project until the application entered the Go-Live phase.
7. What is the biggest learning that you've taken away during your time as a tech professional?
By the nature of the industry, working in the IT space teaches us to be lifelong learners and to have an open mind to welcome new ideas and approaches. You have to keep up with the changes to remain relevant in the industry.