Back to Blogs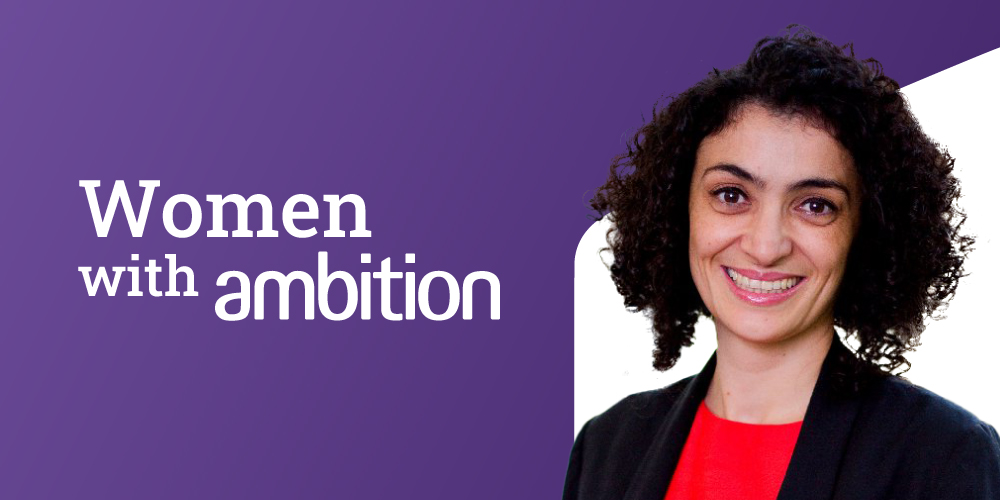 Women with Ambition: Up Close with Mouna Benyahia
​Being a leader isn't always as easy as it seems. That's because being in management and being a leader isn't the same thing. There isn't a one-size-fits-all way of being a great leader.
​When it comes to being a leader, what's most important is the people element as shared by Mouna Benyahia, Head of Commercial Strategy & Analytics, APAC Regional Sales Operations, Life Science | Research & Applied Solutions at Merck. In this week's edition of Women with Ambition, Mouna shares her insights on being a leader during difficult times. Read on for more.
​
1. JP Morgan Chase, Citibank Inc. and Mastercard are just some of the companies who have adjusted the gender pay gap to close to one percent. Can you share examples of equality practices that your firm looks closely at?
- Ensure gender balance and cultural/background diversity in succession planning and talent reviews
- Promote all forms of diversity at the hiring stage
- Women network and mentoring programmes
​
2. If you could give one piece of advice to your younger self, what would that be?
Do not try too hard to be a "leader by the book" or you risk becoming inauthentic, losing sight of your strengths and values, along with a connection to people.
​
3. Who inspires you and why?
​I am inspired by Nelson Mandela, Mahatma Gandhi, and Barack Obama, for their non-aggressive, motivational and inspiring leadership style. All three had a selfless vision and, with courage and hard work, they contributed to making the world a better place.
​
4. What are some strategies that can help women achieve a more prominent role in theirorganisations?
- ​Network and leverage your network (internal and external). This has been the greatest part of my success to date.
- Sit back, as often as you can, redefine your goals (long and short term), validate you're on track and take action if you're not.
​
5. As a female leader, what has been the most significant barrier in your career?
​Finding the right balance between
​- The leadership traits expected from a leader (assertiveness, ambition)
​- People's perception when a woman displays those behaviours(unconscious bias)
- My true self – more spontaneous, energetic, and people relations-driven
​
6.In light of the COVID-19 pandemic, what are 2 pressing challenges that your organisation currently faces? What steps are being taken to mitigate these challenges?
​I'm in the Life Science industry. We supply products and services to the healthcare industry, so we are on the front line in the battle against COVID-19. Our main challenges have been:
- Keeping our employees safe while continuing our support to our customers in their search for a cure, vaccine and treatment
- Global supply chain
​To date, we have done very well at managing the two.
​
7. With most teams working virtually, how have you adjusted to this change and ensure there is transparent and effective communication with your team?
- Connect several times a week, individually and as a team, with the camera on
- Ensure we have buffer time for small talk at the beginning of every meeting
- Openly ask how everyone is coping and feeling about the situation
- Virtual coffees & drinks
​​
8. How do you see businesses evolving after the pandemic subsides and what role should female leaders play during this period of transition?
​I expect flexible work to become more of a norm, and business travelling to reduce a little in favour of a strong push in digital means.
​As a mum, I also feel the extra workload linked to working and parenting has become more visible to others, and I expect better acceptance. We may even end up bringing kids to work when we cannot work from home!
​As a female leader, I believe we should embrace this change and help it materialise. Not only will it help women in the workplace, but I am very convinced it will also allow dads to spend more time at home and take on a larger share of parenting.
​