Back to events
24 May 2018
18:00-20:30
75 High Street Singapore 179435
Join us for Beer, Pizza and Blockchain on Thursday, 24 May at 6pm.
Money might be cheap but it's never free. For a start-up community built on VC-funding and IPOs, the possibility of ICO enabled by blockchain and crypto assets offers a welcome alternative funding method; it offers the ability to spread and retain ownership more directly within the founding group and early employees.
While there is an opportunity for funding, for profitable investments, and for technological advances underpinned by blockchain and digital currencies, there are costs and risks. There is the possibility of fraud, of unwittingly committing crimes and of losing physical assets in the digital world through cybercrime. It does not help that the general understanding of blockchain is uneven, that terminology is ambiguous and speculation is rife.
HaTCH, Duane Morris & Selvam LLP and InvestaCrowd invite you to learn more.
Separate hype from fact as a panel of entrepreneurs and lawyers share their insights and experiences relating to Blockchain and ICOs in their businesses. They answer questions such as:
Why should you use an ICO rather than traditional fundraising methods?
Is a crypto asset a security, currency, commodity or something new?
What does the MAS Regulatory Sandbox approach offer startups who want to launch an ICO?
Is digital currency building a big bubble and if so when will it burst?

Blockchain, legal and startup experts representing: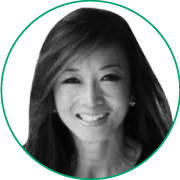 InvestaCrowd, Alice Chen, COO, General Counsel and Co-Founder



BlockchainMonk, Karthik Iyer, Founder
Duane Morris & Selvam LLP, Leon Yee, Chairman



​
Block Armour & Blockchain Worx, Floyd DCosta, Co-founder





Jules Venture, Jonathan Chan, Founder
Join us on May 24th at The Co, 75 High Street
​​