Back to events
17 December 2020
17:00-18:00
Over the past year, organisations faced tough business conditions and market uncertainties brought about by COVID-19. With news of vaccines in sight and with 2021 around the corner, what does the future hold for businesses in Asia and how can we leverage emerging regional trends?
We want to invite you to our exclusive upcoming webinar 'Outlook for Asia in a Post-Pandemic World'. Join us and our panel of esteemed speakers to gain more insights on the following:
Impact that COVID-19 had on businesses in the region

Latest trends in workplace practices

Perspectives on the market outlook for 2021 and beyond
Hear from our experienced panel: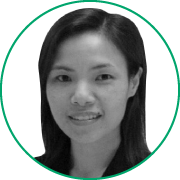 ​
Winnie Tse, Chief Administrative Officer and Group Controller - Head of Finance, Taubman Asia
Winnie Tse is the Chief Administrative Officer and Group Controller – Head of Finance, Asia. In this role she leads the Finance team and oversees all accounting and financial reporting across Asia. She also has indirect responsibility for Human Resources and Information Technology in this region – both of which report directly to the U.S. Head Office.

Ms. Tse has worked with Taubman Asia since 2005 and has successfully led the finance function through the company's entry into China, Korea and Macau. She has also been part of the global team that created the necessary interface required for corporate tax, treasury and financial reporting as the Asia business launched as a start-up and grew into a retail real estate platform with operating assets.

Prior to joining Taubman, Ms. Tse worked a stint at Deloitte Touché Tohmatsu and before that five years at KPMG Certified Public Accountants.

She has a master of commerce in Fund Management and a bachelor of commerce in Accounting and Business Economics – both from the University of New South Wales, Australia.

Ms. Tse is a certified public accountant in Hong Kong and Australia, and hold a membership of the Associate Chartered Management Accountant, Chartered Global Management Accountant.
​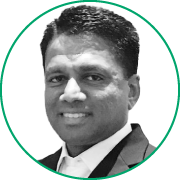 ​
Rajiv Ramani, Group Chief Financial Officer, The Luxasia Group (Luxasia)
Rajiv Ramani is the CFO of The Luxasia Group (Luxasia) joining them in April 2020 from Coty where he was for 4 years. As CFO, Rajiv has responsibility for all finance activities ranging from budgeting & forecasting to treasury and NWC management. In Coty, Rajiv spent a year in Singapore as Regional Controller – APAC & Middle East and 3 years in Dubai, first as Controller and then as CFO for the JV with Chalhoub group.
Prior to Coty, Rajiv worked with Astro – a Public Listed Company in Malaysia for 2 years. He also had stints with Unilever (Finance Director – SEA, Food Solutions – 2011 to 2013) and Coca-Cola (positions of increasing responsibility across multiple geographies in Asia, USA & Europe – 1998 to 2011).
Rajiv graduated with a Bachelor of Business (Accountancy) from the Royal Melbourne Institute of Technology (RMIT) and is an Australian CPA. He is mentor to fresh graduates and young professionals embarking on their career journey. He was secretary to the Board of Coty Middle East (2016 – 2019) and Board member, HFC Prestige Middle East (2016 to 2019). He was also Deputy Chair – CIMA Industry Advisory Executive Panel, Asia Pacific for a period of time. His interests include the English Premier League & F1.
​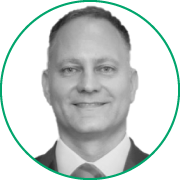 ​
Szilard Brenner, Chief Financial Officer, Qnet
A chartered accountant with an extensive international experience in financial planning and analysis, business partnering and consultancy in retail-, e-commerce-, logistics industries and internal- and external audit gained in the past 20 years.
Szilard graduated from Budapest Business School in Hungary, holds an ACCA qualifications, a BSc in Economics, and a Fellow Member of CIMA. He was an external auditor at Deloitte, Group Financial Controller at Eurogate logistics and worked in various roles at Tesco in the UK, South Korea, Malaysia and Thailand, then was CFO of Central Group in Vietnam, CFO of Valiram Group in Malaysia. Currently, Szilard is the CFO of Qi Group's e-commerce business based in Hong Kong. Served as a Non-Executive of the CIMA's South East Asia Regional Board from 2014 to 2018. Most recent role was the Chairman of the newly created Regional Board of the AICPA-CIMA Association.
​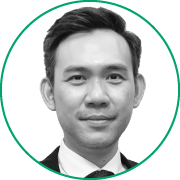 ​
Daryl Lean, Vice President Strategy, Marketing & Product Management, Asia Pacific, KION Group
Daryl is a Malaysian national, currently based in Fujian, China, where he is the Asia-Pacific Vice President for Strategy, Marketing & Product Management for KION Group. As well as being responsible for finance, strategy and M&A, he has also led business transformation projects across the region and has a track record of implementing various growth and change management initiatives. He is passionate about bringing out the best in people around him to make a difference and impact on the organization.
Prior to joining KION, he has a career in audit and finance, is a qualified ACCA, Certified Internal Auditor and Fraud Examiner, and obtained his MBA through Alliance Manchester Business School.