Back to events
11 October 2017
09:00-11:00
JustCo: 120 Robinson Road, #15-01, 068913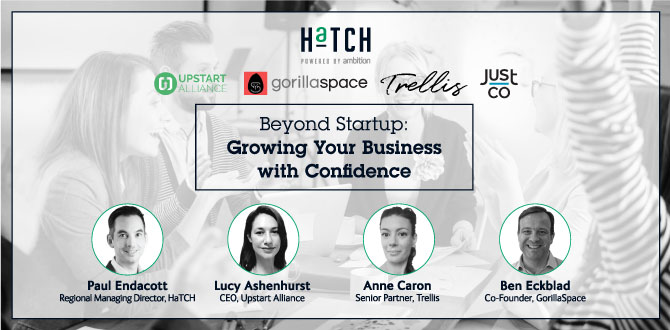 On behalf of HaTCH, Upstart Alliance, GorillaSpace and Trellis, we're delighted to invite you to our upcoming event 'Beyond Startup: Growing Your Business with Confidence'.
As businesses that are passionate about the startup ecosystem, we formed this consortium as a means for high calibre startups to get access to quality expertise as you go through the growth journey from launch, scale and eventual exit. As organisations that specialise in hiring talent, legal consulting, office space and people culture, we can share the pitfalls and successes that startup companies commonly face, what to look out for and what to consider.
We are a group of companies that specialize in services for startups and we'd like to help impart some of our learnings to pave the way for your success.
Learn from our experts and make connections that will be invaluable to you as you rapidly scale your business from startup to successful enterprise.
Paul Endacott – Regional Managing Director, Ambition
Lucy Ashenhurst – CEO, Upstart Alliance
Anne Caron

- People Strategy & HR Consultant, Trellis

Ben Eckblad – Co-Founder, GorillaSpace

Please join us at this event as we learn and discuss the essentials on starting up.
Speakers
Paul Endacott - Regional Managing Director, Asia, HaTCH
Paul Endacott spends a lot of his time working with startups and it's no surprise he lives and breathes the language of the fast-paced growing companies. Not only has he grown Ambition Singapore from a startup sized business to a market leader in the field of specialist recruitment across multiple industry verticals, Paul has also extended the brand and developed Ambition's proposition and strategy for the markets across South East Asia and the wider region.,
Paul is passionate about building HaTCH into a hybrid organization; part advisor, part mentor, part service provider and recruitment partner, HaTCH was devised to fill a gap in the market. Paul is deeply embedded in the regional startup scene, having developed long-standing relationships with many startup scene veterans in technology, VC, PE and coshare spaces, and also having worked with small companies that have gone on to become well respected global brands.
With expertise in Banking & Financial Services, Finance & Accounting, Sales & Marketing, Technology and Supply Chain & Procurement, Paul moves between the worlds of startup and large companies, looking for areas of synergy between the two, helping startups move fast, learn from his mistakes and make informed choices when hiring.

Paul joined Ambition as Director of the Singapore office in 2008. In his current role as Regional Managing Director, he has the overarching responsibility for Asia, with a key focus on growing strategic and profitable market share across current Ambition Asia entities and expansion in the broader region. He is here to help and is building a team to support the Singapore startup scene.
---
Lucy Ashenhurst - CEO, Upstart Alliance
Lucy Ashenhurst is a passionate supporter of the startup ecosystem in South East Asia. Originally a corporate lawyer for global leading firms, she decided to use her powers for good instead of evil, and founded Upstart Alliance to transform the legal world from mind-numbing and expensive into simple and affordable, so more startups could bring their dreams to life.
---


Anne Caron - Senior Partner, Trellis

Anne is a senior HR professional with 15 years experience and the co-founder of Trellis Asia. At Trellis, we believe that a company's people system is only as good as its weakest link and that an organization's growth can't sustainably exceed the CEO's growth as a leader. We use powerful and proven approaches that are beautifully simple, to provide full stack support across the entire organization, namely: Leadership | Management | People Ops | Culture. Prior to that Anne spent 10 years at Google where she built Talent Acquisition teams in EMEA and APAC, and designed HR processes to maximise efficiency at scale. For the past two years, Anne has been helping Southeast Asian startups to develop effective HR strategies, recruiting engines, and dynamic cultures. She employs best practice models as used by Google and other tech industry HR leaders, and also develops innovative and customized solutions.
---
Ben Eckblad - Co-Founder, GorillaSpace
Over a 20-year career in commercial real estate transactions spanning 4 continents, Ben has brought the best technologies and practices to help his clients with space requirements big and small make better real estate decisions. GorillaSpace.co is the online platform that shows all available workspace options. We also provide tools and resources to help make better decisions.
---
Venue Partner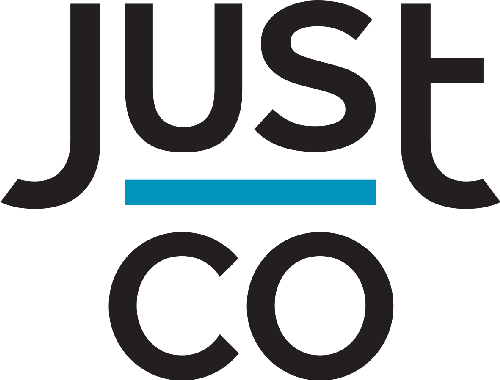 JustCo is Singapore's largest co-working space in the Central Business District (CBD). It was established to meet the growing demand for creative, collaborative workspaces integrating lifestyle, community and technology into the work environment. It offers an open, dynamic environment which includes an expansive common area for networking and collaboration, as well as a games room for clients to relax and unwind. Clients have the flexibility of getting a desk or a dedicated and secured studio space with access to all shared facilities.