The Right Side of the Law: Legal Issues all Startups need to know
Thursday, 1 February 2018
6:00 pm - 8:30 pm
#06-01 Singapore Shopping Centre, 190 Clemenceau Avenue, Singapore
You're invited: On behalf of HaTCH, Duane Morris & Selvam, Hello Sister, Acuutech, REAPRA and Workcentral, please join us for our next startup event.



The Right Side of the Law: Legal Issues all Startups need to know.
You're busy building a product, trying to hire great employees, pitching VCs, looking for office space, building a website, and all the other million and one To Do items that fill your days. Sound familiar? And, did you find time to call a lawyer amidst the daily deluge of startup activities? Are the contracts you are signing watertight? Is anyone protecting your IP? Getting good counsel and legal services when starting a company can save time, money and heartache later.
At the latest in the series of HaTCH startup events, you will hear stories from startup founders on lessons they have learned including the best advice for dealing with legal issues. Learn about what worked (and what didn't!), what they would do differently and advice they have for you. In addition to startup founders, the panel will also feature lawyers experienced in startup challenges to offer their advice.
Join us for beer, wine and food in addition to networking with the experts, startup advice and a panel discussion.
Workcentral #06-01 Singapore Shopping Centre 190 Clemenceau Avenue next door to Dhoby Ghaut MRT.


Our speakers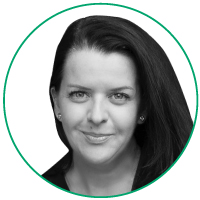 Charlotte Wilkinson - Founder, Hello Sister
Charlotte runs Hello Sister a brand consultancy that specialises in driving growth for brands who target women. Clients and categories vary from startups to MNC's and beauty through to finance and whisky! Charlotte has lived and worked in London, Beijing, Hong Kong and Singapore in various regional strategic roles. She is also a member of The Marketing Society, a network of marketers who encourage their members to become bolder marketing leaders, helping them to think differently about the challenges they face.
​
---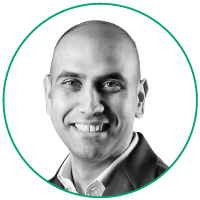 Hitan Mehta - Co-Founder (Asia), Acuutech
Hitan Mehta is an information technology professional with 20 years of experience in the Asia Pacific, Europe and America - with both client and vendor sides. Hitan has a rare breed of business acumen and technology, focused on delivering service and value to his clients globally through the use of technology - be it on-premise, cloud or hybrid. He has worked with companies in their early stages of start-ups, educational institutions and globally spread out multinational companies.


---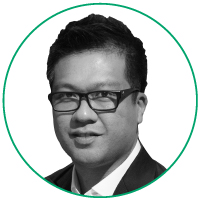 James Bitanga - CLO & Head of Joint Ventures, REAPRA
James Bitanga is the CLO and Head of Joint Ventures at business building and startup investment group, REAPRA. As CLO, James develops and supports the legal framework for all corporate, investment, and commercial matters of the holdings and portfolio companies. As Head of Joint Ventures, he seeks out and creates partnerships with promising early to growth stage startups to develop go-to-market strategies for Southeast Asia and Japan.
James is very involved in the startup space as an angel investor with a focus on Digital Media and Marketing Technology companies in Asia and North America. His previous legal career includes dealmaking for some of the largest global IT companies in the TMT space, litigating securities fraud cases on Wall Street, and clerking with the Chief Justice of the Philippine Supreme Court. James graduated from Boston College Law School and is a member of the New York Bar.


---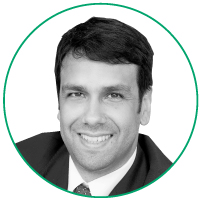 Ramiro Rodriguez - Lawyer, Duane Morris & Selvam LLP
Ramiro Rodriguez is an international commercial and disputes lawyer. He is a member of the corporate, corporate finance, private equity and international arbitration groups. Ramiro is also a member of the firm's Cuba Business Group. His unique background and qualifications enable him to provide practical and creative legal solutions to his clients, who include start-ups and mature companies dealing with innovative financial and technological products, private equity funds, entities in the marine and offshore oil and gas sectors, financial entities and multinationals in the retail sector.
Ramiro is a Latin American lawyer who has been based out of Asia for over a decade and is qualified to practice law in Colombia, England & Wales and as a foreign lawyer in Singapore. He is recognized as a recommended lawyer by The Legal 500 Asia Pacific 2018 in the practice areas of Corporate and M&A – Local Firms and TMT– Local Firms in Singapore.
Ramiro is a graduate of the New York University (LL.M. in Global Business Law), the National University of Singapore (LL.M., Corporate and Financial Services Law), the Universidad del Rosario (Specialist in Banking Law) and Universidad Javeriana (LL.B.).
Please join us for an interactive session, meet fellow like-minded professionals and keep up to date with the latest trends in the market.


by Oonagh Grace