Who Needs Product Marketing Anyway?
Wednesday, 25 July 2018
6:30 pm - 8:00 pm
WeWork Beach Centre, 15 Beach Road, 2nd Floor, Singapore 189677
Who Needs Product Marketing Anyway?
That's like asking whether a golfer needs a caddy or, if you prefer your sports a little faster, whether a rally driver needs a co-pilot.
A good product marketer defines your audience, names your product, develops effective messaging to stand out from the competition and evangelizes your differentiated service to customers and influencers.
Like a caddy, they can read the greens, select the club, guide the direction of play; like a rally co-pilot they can operate at speed, adapt to a changing terrain and stay one step ahead of the twists and turns ahead. They provide a vital link between engineering and sales and they help define the mission of a startup.
Join us for a straight-talking session straight from Silicon Valley and a panel discussion fuelled by pizza, beer and passionate ideas about the next big thing.

Hear from our experienced panel: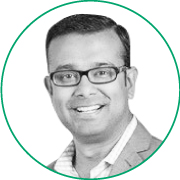 Bobby Guhasarkar, Cisco, Senior Director of Security Product | HaTCH Mentor
Having built a 20-year career in the San Francisco Bay Area, Bobby Guhasarkar is now the Senior Director of Product Marketing for cybersecurity at Cisco; he joined the company through the acquisition of startup OpenDNS. With two decades of experience in the networking and security industry, Bobby is a passionate advocate for the voice of the customer and brings a practical understanding of how technology can solve business problems. Bobby started out designing networks for high-profile New York-based enterprises and he later held senior positions at Aruba Networks and Juniper Networks. Mr Guhasarkar earned a Bachelor of Science degree in psychology from Brooklyn College of CUNY. He lives in the Bay Area with his family and loves wine, travel, and dining.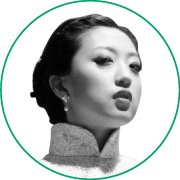 Jenny Pan, CarePod, Founder & CEO
An experienced and entrepreneurial leader with first-class cross-cultural, brand management and new product development expertise combined with hands-on budget and project management exposure.
Jenny brings a thorough understanding of marketing, sales, and product management in the Pets, Aviation, Fast Moving Consumer Goods, Retail, and Luxury Retails sectors. With over ten years of international experience in building brands, developing and executing multi-region go-to-market strategies, she has an excellent track record of building teams and exceeding revenue and margin targets.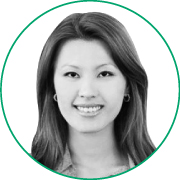 ​
Zhiying Tang, Nessa, General Manager & Commercial Director
Zhiying is currently GM and Digital Marketer at Nessa Asia, a fast-growing healthcare technology startup with presence in Singapore, Malaysia, and Japan. At Nessa, she leads initiatives to help people with hearing loss overcome the barriers of adapting to hearing aids, while driving profitable growth for the company.
Zhiying has over 13 years of experience in consumer marketing with experience managing or consulting for some of the biggest brands including Unilever and Procter & Gamble across local and regional capacities. She enjoys driving growth and change through strategy, digital marketing, and product innovation. Zhiying has lived and worked in the US, Canada, Australia, and Singapore.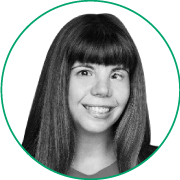 Jennifer Villalobos, NTUC Income, VP & Head - Digital Business & Mentor, Muru-d
Jenn has more than 20 years of experience helping brands recreate their marketing capabilities for a sustainable competitive advantage in the digital age. Jenn has worked with global, regional and local organizations across Australia, Latin America and Asia Pacific helping them make the most of data-driven insights to creatively solve for business growth challenges deploying Google digital marketing, cloud, enterprise and video platforms. This is where her passion for helping incumbents embark on digital transformation was born.
After 12 years, 3 continents, 14 offices, 3 global, 2 regional and 3 local roles, Jenn left Google to lead a high performing business development team responsible for the activation, execution, and implementation of large-scale digital partnerships at NTUC Income under the newly created digital transformation office.
Jenn holds a bachelor's degree in Mass Communication and Journalism, a Masters in Information Technology and an Executive MBA from the University of New South Wales. She is a mentor to numerous female founders in the tech space across SEA and sits on the advisory board of two corporate-backed accelerators in Singapore.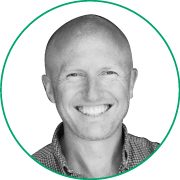 Ben Munroe, Cisco, Director of Product Marketing | HaTCH Mentor
Ben Munroe is a Director of Product Marketing with Cisco and he leads a worldwide team within the cybersecurity group. Ben has a broad cross-functional marketing background and is responsible for all portfolio, solutions, and threat intelligence product marketing. Ben joined Cisco through the Sourcefire acquisition prior to which he spent 10 years working for IT and cybersecurity companies including TippingPoint, SAP and IBM in senior leadership roles in Asia Pacific. Having worked in startups, SMEs and large enterprise, Ben has experienced life in a spectrum of different environments and industries; prior to his move into enterprise technology, he worked in media, live music, live music, F&B, fashion.
Ben has worked in London, Singapore, Hong Kong and San Francisco.
Join us on 25th July at WeWork Beach Centre.
​​

by Oonagh Grace