Back to Blogs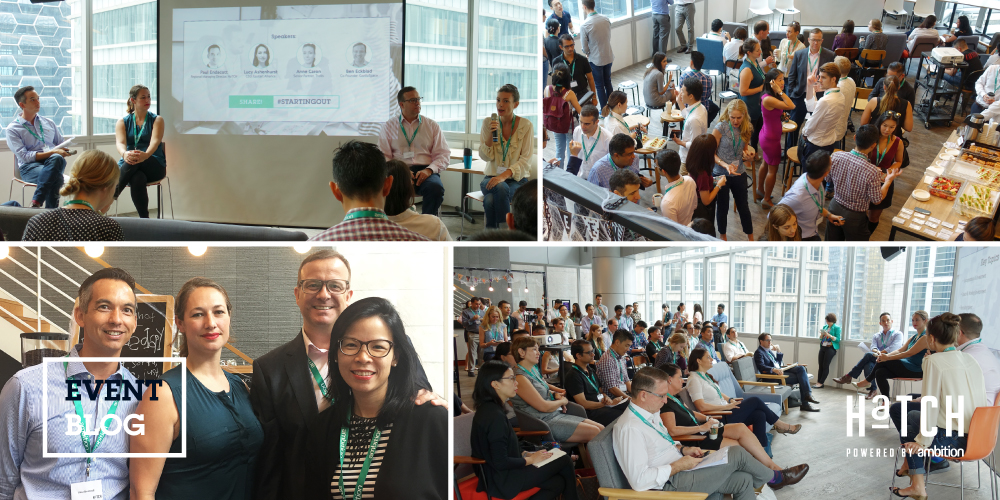 This Wednesday was a big day for HaTCH Singapore; we took the next step in changing the equation for the startup community and the region with our inaugural event 'Beyond Startup: Growing Your Business with Confidence.'
Our partners for this event, UpStart Alliance, GorillaSpace, and Trellis, joined us at the coworking space JustCo. Our panel of industry experts included Lucy Ashenhurst, Ben Eckblad, and Anne Caron. At the event, we met and mingled with about 50 attendees from various startups, VC's, and the JustCo community and covered topics including how startups should staff, what services they should outsource and how they should plan for growth. The panel had plenty of opinions on the best places for startups to work, how to attract investments, how to value a company, and how to communicate values and mission statements.
The morning started with a look around the great space of JustCo and some networking. We then moved into the main event, with the panel covering a wide variety of areas, including:
Lucy Ashenhurst discussed the need for tech companies to navigate between appointing lawyers and the increased operating expense created

Anne Caron spoke about the need for a people strategy when you start to scale a startup business around the time of Series B funding

Resistance to corporate culture. Where it's possible to feel you are treated as a number and this is one of the reasons people are driven to startups and it's important to understand the motivation for this

Other skills that you need are to be able to thrive in a chaotic environment and build a path to profitability while doing everything for yourself and making decisions about areas you don't know much about

Cash and cash flow is king - fixed costs with actual revenue and why coworking space is a great option. It's innovative and keeps the cost base low

Ben Eckblad commented that Singapore is a natural born location for parent companies to branch out into other places like Vietnam, and there are great incentives and grants here

Paul Endacott talked about how to put a value on the business, which is clearly top of mind for entrepreneurs; the valuation is most difficult when the business is at early stages and little more than an idea; getting the product to market is a key stage in that process.

Non-institutional shareholders, such as angels, have expectations about being involved; do you want your investors to be interested in running your business?

The last part of the discussion dug deep into some important and hard to qualify areas such as:
How well can you sell yourself?

How you can communicate your vision?

How you can pivot between visions and mission statements?

The ever-popular Simon Sinek and his talks on finding your "why."
Finally, there was agreement that this was worthwhile coming together of talent and thought leaders and that the startup space in Singapore is better for such gatherings.
If you were not able to make it, we hope to see you next time; email oonagh.grace@Hatch.careers to be added to the mailing list.