Back to Blogs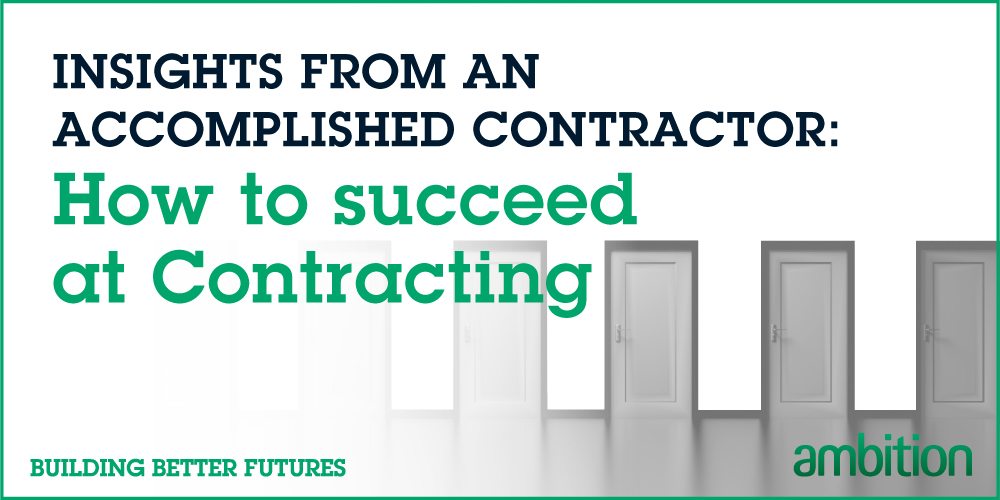 Insights from an accomplished Contractor: How to succeed at Contracting.
We interviewed an experienced Contractor who's been in the game for 4 years now and hasn't looked back. The experience he's gained on his projects in Banking & Financial Services will continue to take him far. Read on further to see how you can succeed as a Contractor.
1. What motivated you to be a contractor?
After speaking to friends who are contractors, I gathered that there was a chance to earn more as a contractor – despite not being entitled to all the same benefits as a permanent employee. For me personally, I value salary over benefits so it all worked out. Furthermore, I find that companies that employ contractors tend to have a more charismatic work culture.
2. What have you gained from your current contract role?
With the current project I'm working on, I'm enjoying the exposure to the globalisation of Enterprise Services. We have several dynamic teams collaborating on a global project. It feels great to be part of something big like this.
3. In your opinion, what aspects of your approach to your role have helped you succeed at Contracting?
Adaptability is key. When it comes to the various roles and responsibilities I've accepted, I make sure to give 100% and make sure I don't go unnoticed.
4. What are some areas within the industry that are changing, with respect to contracting?
Unfortunately, there can be a somewhat narrow-minded approach when it comes to hiring contractors. Some companies have developed a heard effect which contributes to the hiring of a 'birds-of-a-feather' type culture. Management and hiring teams need to incorporate measures that involve inclusivity and diversity.
5. Many people resist contract jobs for fear of job security. Has this ever weighed in your mind? What was the payback that made it worthwhile to be a contractor?
Yes, I agree with the lack of job security. But I strongly believe that a professional with the right attitude and skill set will always be in demand!
6. What advice would you give to any individuals who are considering whether to take up a contract role?
Be proactive – don't wait for the roles to come to you, they're out there. Make sure to work toward identifying what your Unique Selling Points are, and that they correlate with what the market needs.
7. How has Ambition helped you in your journey as a Contractor?
I had a great experience! My recruiter communicated well and my needs were always prioritised.

If you'd like to find out more about Contracting, click here to speak to our team!