Back to Blogs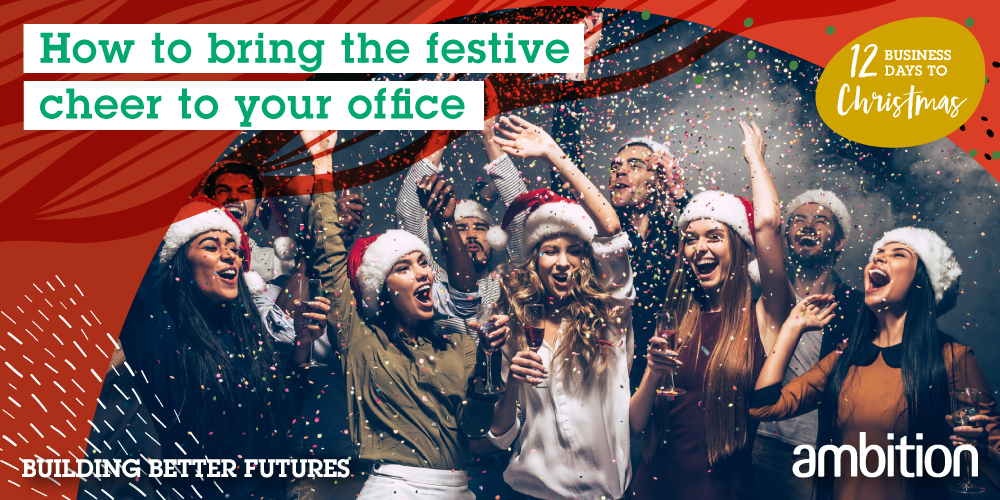 How to Bring the Festive Cheer to Your Office
It's beginning to look a lot like Christmas and there's no harm spreading a bit of that festive cheer into your office. Apart from the typical office Christmas party, here are 5 ways that you can engage and reward your team by creating an atmosphere of fun and cheer!
It's a simple idea that's easy to execute and it brings everyone a little closer together. You could go with either a Secret Santa or White Elephant gift exchange and come up with a spending limit so that everyone on the team knows how much they should spend on a gift. People will usually have to observe their colleagues a bit more or ask around for ideas on a present to get, which helps everyone get to know each other a bit better!
It's time to bust out the box of holiday decorations and get out the tinsel and ornaments! You could even turn it into a mini competition by having each team or section of the office compete with each other to put on the best decorations. Introduce a theme like "Christmas Movies" to bump up everyone's creative juices!
Give back to the community
Ring in the season of giving by arranging some time for your team to come together and do some volunteer work. Get in touch with local organisations to find out what help they need and set up a session for your team. Alternatively, you could organise donation drives or set up a "gifting tree" for your team to make their charitable contributions.
What's a better way of connecting with your colleagues than to break bread with them? A potluck is a quick and easy way for everyone to get involved and celebrate the diversity of your team as well. Each person will have to bring a traditional dish that is normally served during their holiday celebrations. It's safe to say that everyone will come away from the potluck having learned something new and with filled bellies!
If all else fails, turn on the speakers and play some festive songs to brighten up the mood in the office. There are plenty of playlists available on Spotify that you can play. Just be sure to keep the volume at an appropriate level such that it doesn't distract people from working.
Share with us how you bring the festive cheer into your office!