Back to Blogs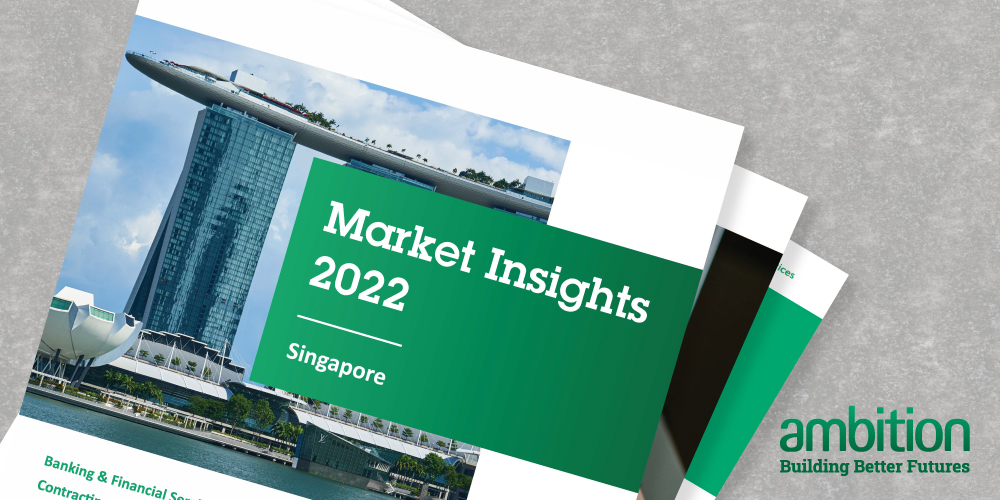 Singapore Market Insights 2022
​At the onset of the pandemic, the job market was full of uncertainties and challenges. However, as we turn towards recovery, a new global phenomenon has emerged – the 'Great Resignation'. Employers are now navigating the ripple effects of the pandemic, as employees re-evaluate their careers and leave their jobs in record numbers.
To help you traverse the challenges posed by the new phenomenon, we would like to provide you with the right tools and insights.
The Singapore 2022 Market Insights report covers the following topics that will provide you with a better understanding of the trends, opportunities, and challenges in the industry you operate in:
1. Salary Benchmarks in Singapore
Gain a comprehensive guide on the latest salaries for professional and technical roles across various industries.
2. Insights into the Singapore Job Market
Discover the latest compensation trends and hiring sentiments for our key practice areas including Banking & Financial Services, Contracting, Finance & Accounting, Sales & Marketing, Supply Chain & Procurement, and Technology.
3. Future of Work
Learn about emerging labour trends that will shape work in 2022, as well as relevant skills sets in demand.
​
​