Back to Blogs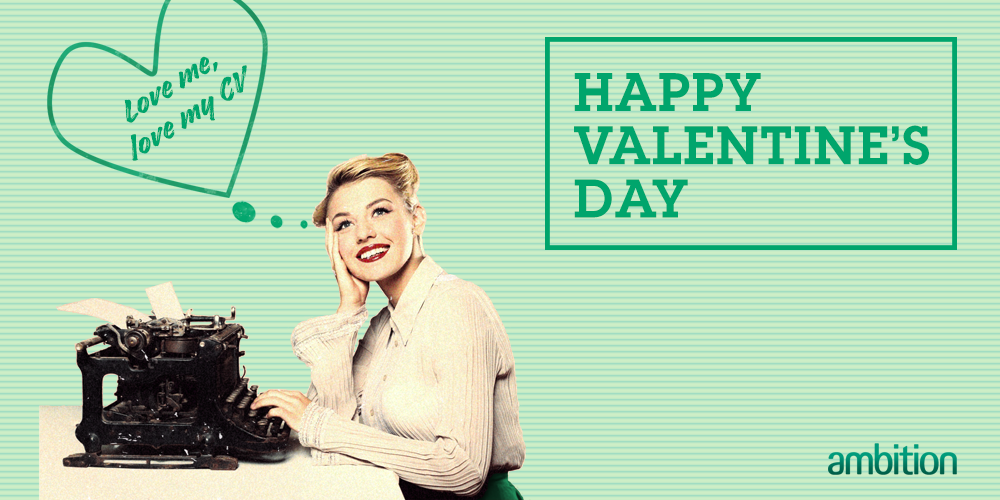 Show your CV the love it deserves this Valentine's Day
So it's Valentine's day again and the world goes crazy with grand gestures of love for one another. At Ambition, we're asking that today should be about showing love for something more important. Yourself! Through the most important medium, your CV.
Whether you are actively looking for a new opportunity or not, having the most up to date CV is crucial to progressing your career. If you stop and think about the number of new tasks or projects you have completed recently, are these reflected on your CV? Employers looking for superstars to hire are often looking for specific experience that you may have but simply haven't included in your recent CV.

If you stop and consider the number of recruitment agencies who may possess your CV from when you have applied to roles over the years, these CV's will sit on a live database and every day recruiters will search this database when they are looking to fill a role that a client has instructed them on. Recruiters have the ability to search this database using key words e.g. SAP, C++ and if your CV doesn't contain these skills, you are more than likely being overlooked for opportunities.
Also the same is true for your LinkedIn profile. We all know that LinkedIn is used widely by employers when they are looking to hire professionals. LinkedIn has the ability to search using very specific search tools and you can be sure that people will use as narrow a search as possible given that there are now 467millionusers registered to this business and employment-oriented social networking service.
Updating your CV and sending it to your key recruitment contacts is also a great way of flagging yourself to that recruiter. We all talk about timing being everything, and the same is true for proactively sending your updated to CV to your recruiter on a regular basis. It means you're always on the recruiter's mind and you're making their job easier by knowing exactly what you are up to and how you're experience is growing which will open you up to more opportunities than when you didn't have as much experience.

So, what are you waiting for? Think about all your fantastic recent achievements, experiences or skills you have acquired (you will be surprised at how much you can achieve in a short period of time) and add them to your CV and while you're doing so, don't forget to reconnect with your recruitment contacts by forwarding it to them for their records - whether you are looking to change jobs or not.

So just for today, make sure you show yourself some love but most importantly, show the love for your CV.