Back to Blogs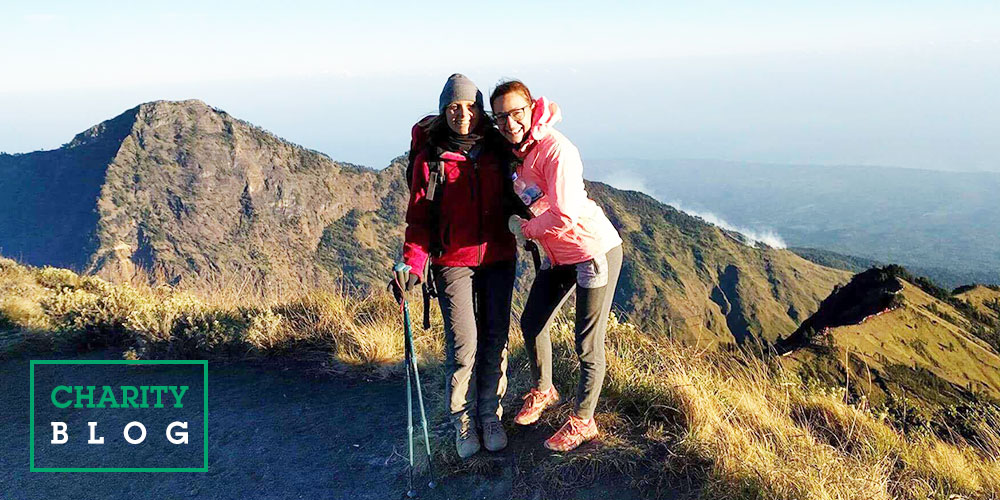 My Mount Rinjani challenge for Save the Children
I came, I saw and I conquered. Mount Rinjani.
My name is Clementine Dupuis and I am a recruitment consultant for Ambition.
I was born and raised in Lyon in France and while there I helped a charity for homeless people so giving back to those less fortunate is incredibly important to me.
I am very fortunate to be living now in Singapore, a country known for being one of the safest and wealthiest places in the world. I'm working for Ambition, who are committed to building better futures not just for those whom we find jobs for, but the wider community.
Ambition Asia recently launched a goal of raising $AUD300k for charities by the end of 2020 so I decided I would help with my own company's goal which also allows me to give back to the charity of my choice at the same time. The charity I am supporting is Save the Children.
So what challenge did I set myself? Well as you may have already seen, I decided to climb Mount Rinjani. At an elevation of 3.726 m, Mount Rinjani is the second highest in Indonesia outside Papua. Climbing even 1,000 meters you desperately need a higher level of fitness, not to mention the strength of spirit and a sense of adventure.
Well the good news is that I am back and I survived the climb! When people tell you, "this trekking is difficult", I didn't really believe them, when I should have, because they couldn't have been more accurate.
Having spent 16 hours walking in two days, 4 hours sleep in a tent and a variety of challeging low temperatures, I am now back in Singapore.
The trekking was an amazing experience, a great challenge and achievement for myself - you certainly get the opportunity to know your limits! I cannot express how happy I am to have reached the top of such a challenging mountain while supporting a fantastic worthy charity.
I can honestly recommend this climb to anyone - for the personal challenge but also for the views of this beautiful volcano which are simply breathtaking. Be prepared though!
I would sincerly like to thank everyone for their generous donations and for supporting me during this adventure.
I have so far exceeded my target for Save the Children ​but if you feel like donating you can still do so here.
Now it's time to think of my next challenge! Watch this space.