Back to Blogs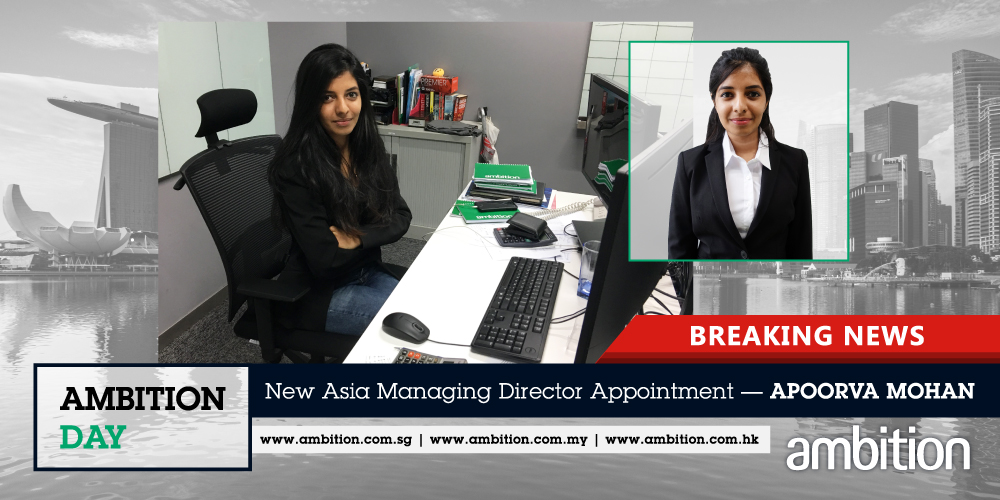 My Day as Managing Director of Ambition
Recently, we celebrated 'Ambition Day' marking the day that this boutique business was founded. As part of the celebrations, our CSR committee hosted an auction for all the employees, raising funds for the charity Ambition supports, UNICEF. Some of the items up for grabs included 5-star spa vouchers, home-cooked lunches for a week, morning coffees bought and delivered by our managers, bottles of champagne and much more.
What I was determined to purchase at the Auction right from the beginning was none other than the title of "Regional Managing Director" of Ambition for a period of 24 hours! Now you may think this is more or less a day off of work – free lunch and coffee meetings, an occasional stroll around the office, a bit of bossing around etc. well at least that's what I thought anyways but boy did I have it totally wrong!

Admittedly, stepping into the shoes of the Regional M.D. was a much sterner test than what I had initially imagined. The icing on the cake, perhaps, was the fact that the coveted MD's chair was mine for the day (although I never had the time to enjoy its comforts!) The day was lined up with meetings with internal stakeholders. It started off nice and easy with a weekly report to the office, a meeting with the Marketing Manager discussing upcoming events, list of invitees and marketing plans for the quarter.
Next up was a video conference with the CEO & CFO of the group, based in Australia. This was definitely not an easy one but was hands down the most exciting, with butterflies fluttering away in my stomach. We discussed revenue forecasts, business strategies, initiatives to be taken in the region, plans for 2018 etc. The rest of the day included VCs with the MDs and Directors of the Hong Kong and Malaysia offices and I also had the opportunity to chair the Managers meeting in Singapore, where we shared updates on office stats, revenue, pipeline, team performance and the list goes on.
After only one year in this industry, I am truly humbled and lucky to have been given this opportunity to shoulder immense responsibility and showcase my abilities as a team player and leader. This initiative by Ambition shows, the company's trust in its employees; the onus is therefore on us to repay Ambition's trust, and do justice to the MD's role. One only realises when stepping into the M.D.'s shoes, how a potentially small task to someone on the other side of the cabin can have several implications/knock-on effects, which an M.D. has to foresee and plan in accordance to.
This exposure truly has broadened my perspective; it has made me understand and appreciate my job and role in this industry better; it has grown my appreciation for my superiors and peers; and on a personal level, it has nurtured my ambition and desire to sharpen my skills to better myself each day to perhaps be a full-time M.D one day.