Back to Blogs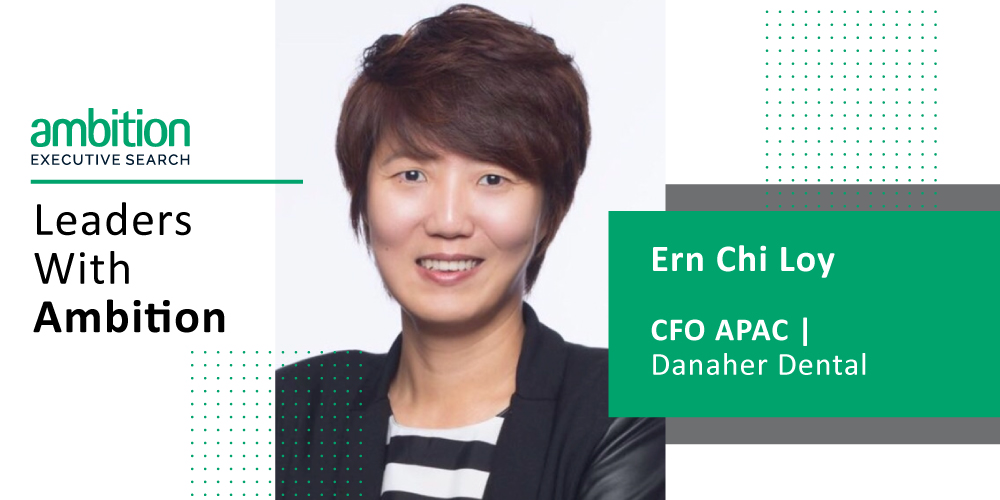 Leaders with Ambition – An interview with Ern Chi Loy
"If you want to go fast, go alone. If you want to go far, go together." —African Proverb. Ern Chi Loy has amassed extensive experience throughout her career, with the support and opportunities from her mentors and bosses. Read her inspiring story as she shares more about the journey she has taken and the lessons she learnt in this interview with Ambition.
1. How did you get to your position today?
I would not be where I am today if not for 3 key factors. First, I received tremendous support from my family and friends. Second, there was the guidance and opportunities provided to me by my mentors and bosses. Last but not least, I received help and was able to learn from the feedback received from the people I have worked with throughout my career.
2. From your first job until present, what important lessons have you learnt along the way?
I have learned that it is important to build relationships before you need them, and to focus your time and energy on issues that are within your control.
3. Who is your role model and tell us a bit about them.
My role model is Nelson Mandela. He said "live life as if nobody is watching and express yourself as though everyone is listening".
4. What inspires you?
I am inspired by several things:
Companies with a clear vision and identity

Leaders who are genuine, transparent and sincere

Acts of kindness and causes that empower women
5. What is your greatest achievement to date?
I would have to say my greatest achievement is shaping the go-to-market model with the Taiwan team, which delivered a positive financial impact. This included changing the trade rebates scheme and structure, and changing the distribution model based on customer segmentation.
6. What is the biggest challenge you've faced in your career and how did you overcome it?
The biggest challenge I have faced was when I was first promoted to become a manager. The first team I had to manage was a culturally diverse team in the United States. It was my first overseas posting and my first time taking on the role of a people manager. It was challenging to move from being an excellent individual contributor to managing a culturally diverse team to deliver results.
I managed to overcome this challenge with the guidance and coaching I received from my boss, Chris Palermo, and my mentor, Brian Nameth, when I was in Covidien. They were patient, approachable and gave me constructive feedback.
7. What is the most valuable advice you have been given?
When you lose your why, you lose your way.
8. What advice would you give to professionals looking to excel in their career?
Be clear on what your career goal is, and understand what skill sets and experiences you need to have to get there. It is akin to knowing what you need in your toolbox and to proactively look for them. It is also important to have a can-do attitude and a growth mindset.
9. Can you give me 3 things on your 'bucket list'?
To go on a safari trip in South Africa, to see the northern lights and to learn a new language.
10. What 3 words would you use to describe yourself?
Authentic, determined and consistent.


11. If you could live in any country in the world, where would you live?
Singapore. After living overseas, I am grateful for and appreciate the safety and conveniences that I enjoy in Singapore.
12. If you won a lottery ticket worth $10 million, what would you do?
I would save 50% of the amount for a rainy day, to ensure that my family and loved ones will be well-taken care. Then I would put 25% of the amount towards a cause I am passionate about and use the remaining 25% to do the things on my bucket list.